Home »
Products
»
Marble Planters
»
TMP-55 Commercial Size Outdoor Marble Planters Extra Large Outdoor Planters on Stock for Sale
---
TMP-55 Commercial Size Outdoor Marble Planters Extra Large Outdoor Planters on Stock for Sale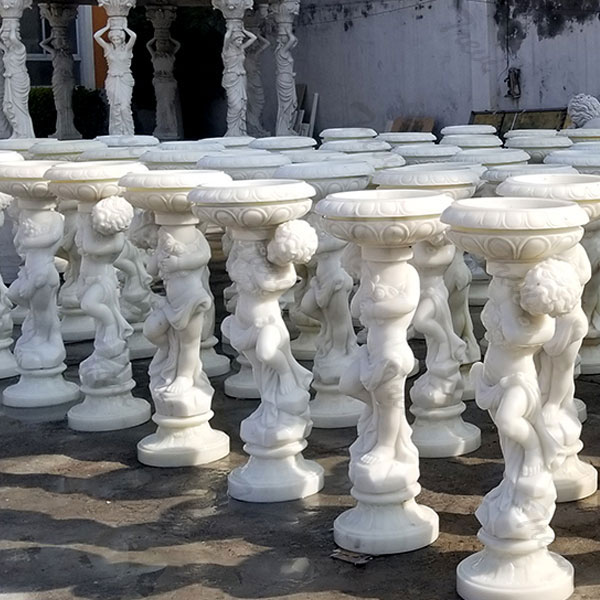 These beautiful Commercial size outdoor planters add unique artistry to any home decor. Their classic and elegant shape is finely complimented by an unusual multicolored marble design. Replicas of Borghese,towley and Medici marble vases, as well as our marble flowerpots, urns and pedestal, are gathered for your landscaping project.
Item No: TMP-55
Material: White Marble
Keyword: Commercial Size Outdoor Planters
Keyword: Outdoor Marble Planters for Sale
Place Of Origin: Hebei,China (Mainland)
Payment Term: By T/T,30% Deposit,And 70% Balance Before Shipping
Contact us
Get price
---
Commercial size outdoor planters, often referred to as pots and garden vases, always serve as a decoration while planting live plants or small trees. Marble planter or other types of stone pots make this decoration more attractive and attractive.
The stone planter is extremely durable and can withstand all weather conditions and will last for hundreds of years. Your art sculpture marble offers marble planters of various sizes and shapes, travertine planters, sandstone planters and limestone planters; we also offer bespoke products to meet the needs and preferences of individual buyers.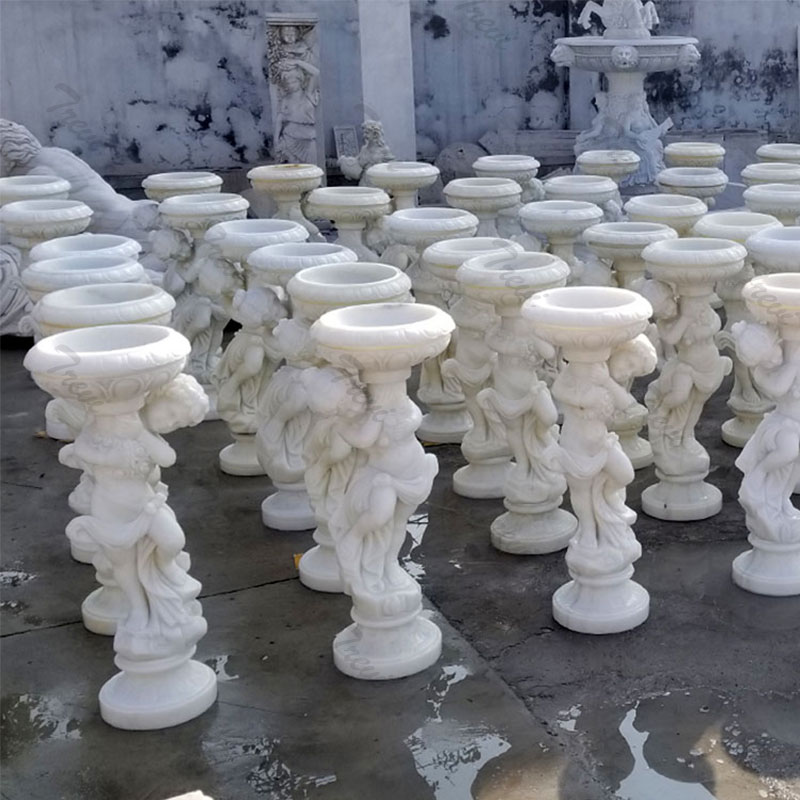 These beautiful
Commercial size outdoor planters
add unique artistry to any home decor. Their classic and elegant shape is finely complimented by an unusual multicolored marble design. Contact us today for a customized quote.
Beautiful and functional, these marble urns are decorated in fine artwork carved from gorgeous light cream marble. Little cherubs dance about playing their music, adding mythical charm to the surroundings.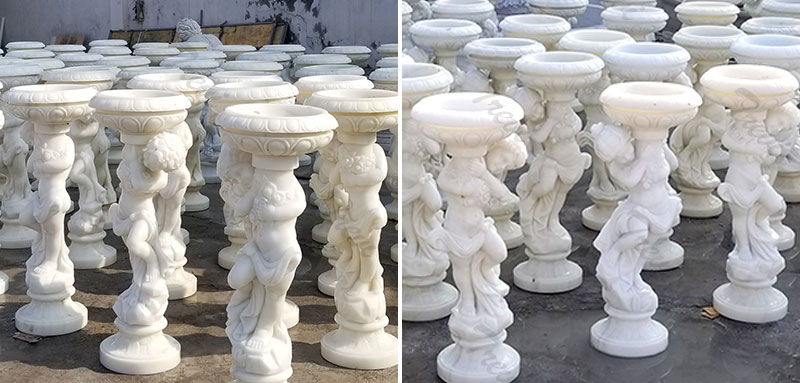 We offer the largest number of marble flowerpots and pots at very competitive prices. You can choose from our wide range of designs, or we'll customize the perfect marble flowerpots and flowerpots based on your design or photos. Replicas of Borghese,towley and Medici marble vases, as well as our marble flowerpots, urns and pedestal, are gathered for your landscaping project.
So if you have requirement about Commercial size outdoor planters or other marble carvings,please contact with us right now,focusing on marble carving about 30 years.
Products Related
---