---
Outdoor Garden White Marble Flower Pot for Sale MOKK-447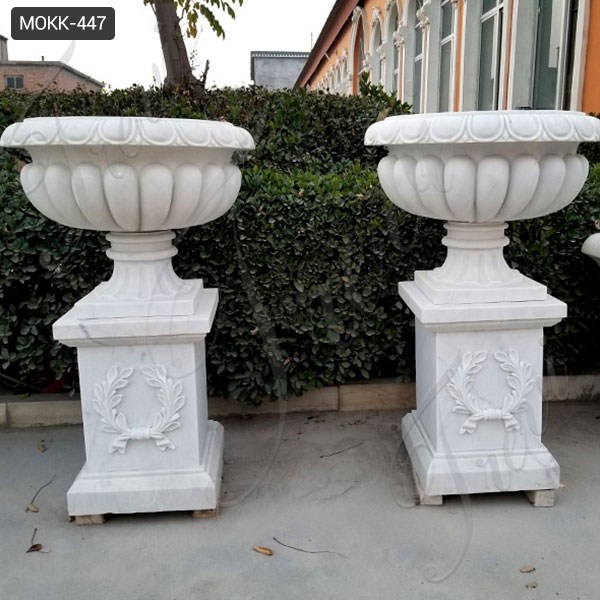 This classic marble flower pot design could use as your outdoor garden or park. The outside of the bowl of this pot seems to be composed of petals. Trevi Art would use white marble material to make this marble flower pot design.
Item No: MOKK-447
Material: Natural White Marble
Insurance: Cover All the Risk
Package: Strong Wooden Case
Service: Customize Acceptable
Advantage: Factory Direct; Door to Door Delivery
Contact us
Get price
---
White Marble Flower Pot Details:
This classic marble flower pot design could use as your outdoor garden or park. The outside of the bowl of this pot seems to be composed of petals. On the base of the flowerpot, a beautiful wreath is carved. These exquisite carving details would become the finishing touch in this flower pot design. It adds a lot of color to the whole flowerpot.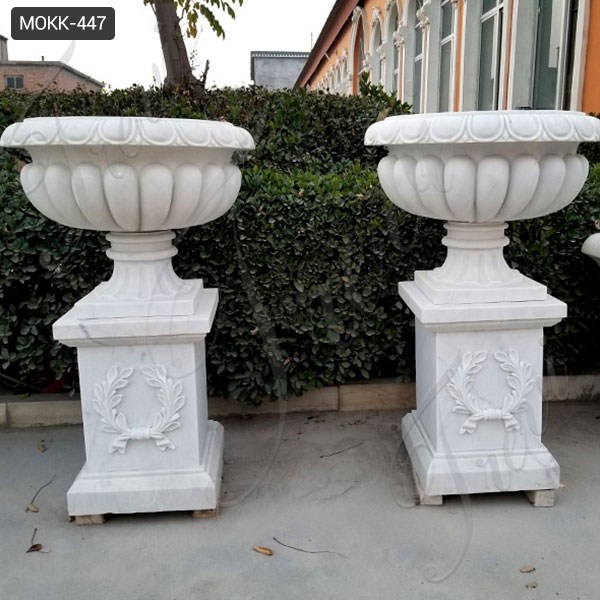 Trevi Art would use white marble material to make this garden marble flower pot design. Our raw materials have been carefully selected to ensure that the materials do not have any quality problems. Of course, we have a variety of marble materials for you to choose from. You could choose the right marble material to match according to your preferences and garden design style.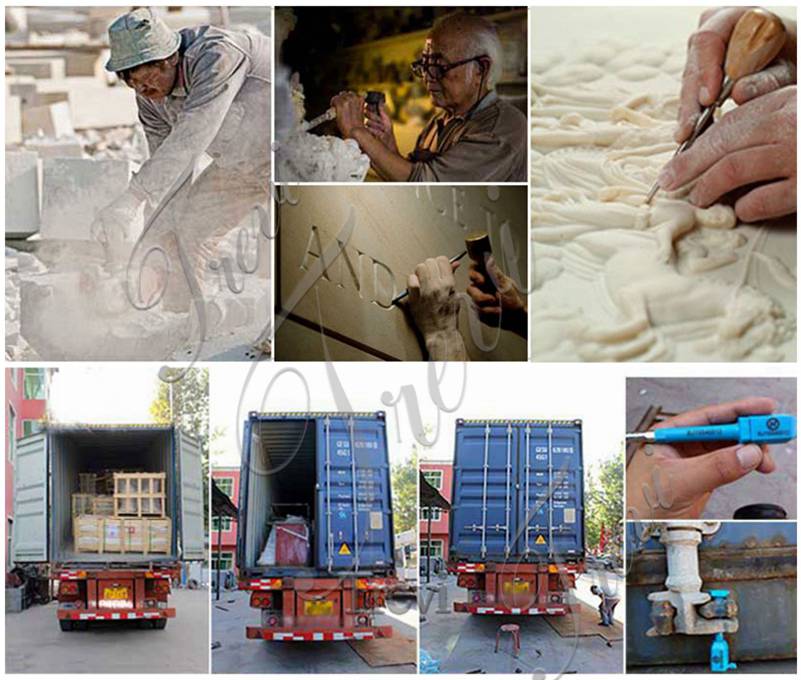 Professional Craftsmen, Pay Attention to Details:
We have professional artists whose carving skills are very superb. We focus on pure hand-carving craftsmanship, so all the details on the flowerpots are hand-carved by our artist. In addition, we would also drill the bottom of the flowerpot. Because planting flowerpots must be drilled at the bottom of the flowerpot to ensure that the water could flow smoothly when watering.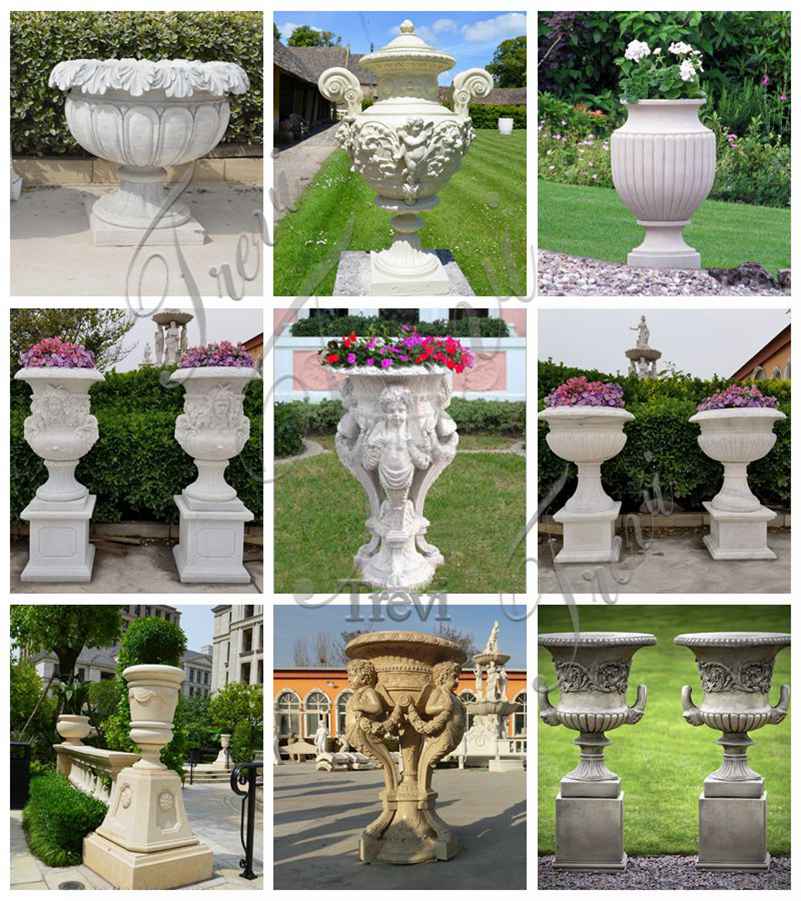 Why Choose Trevi Art?
First of all, Trevi Art is a professional carving factory, so we have professional sales and artists to provide you with perfect services and high-quality marble products.
Secondly, we sell directly from the factory, so our price is usually lower than the price you buy locally. At the same time, we would also guarantee the quality of the flower pot.
Finally, as a factory with more than 39 years of history, we have rich experience in marble carving. So our white marble flower pot products are exported all over the world. And our product quality and service have always won praise from customers.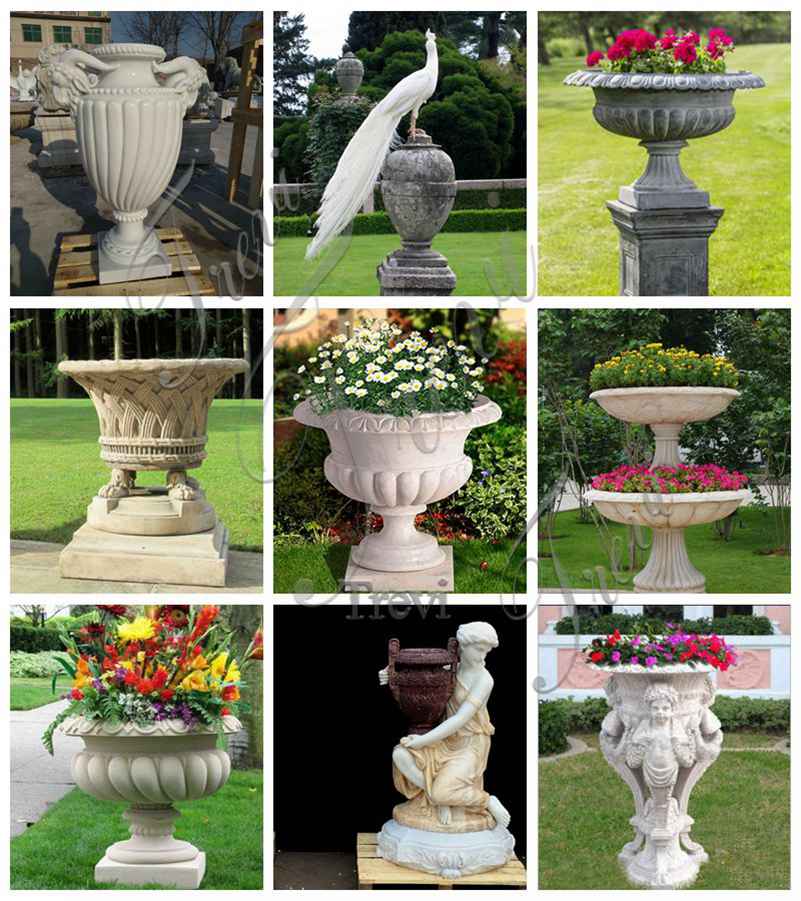 So choose Trevi Art, you could get high-quality marble products from here.
Products Related
---