---
White Marble Fireplace Surround Figure and Bird Designs for Sale MOKK-771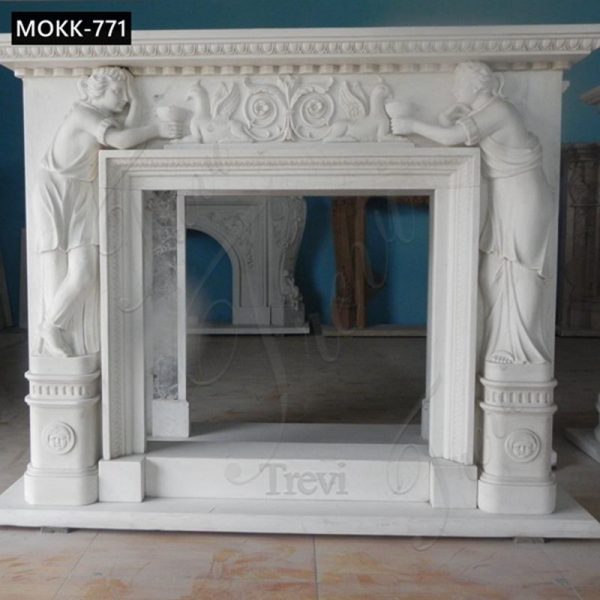 Trevi Factory white marble fireplace surround always uses pure natural marble. We never splice, paint, or spray paint. You could trust Trevi Factory, please contact our sales staff.
Item No: MOKK-771
Size: Any Size You Want
Material: Natural White Marble
Service: Free Customized Service
Advantage: Factory Direct; Door to Door Delivery
Contact us
Get price
---
White Marble Fireplace Surround Details:
Trevi Factory has focused on high-end fireplaces for 40 years. Our artists use purely hand-made three-dimensional deep carving techniques. Every detail of the white marble fireplace surround could stand the test. We could clearly see that there are two symmetrical figures on the legs of the fireplace. And these two figures are happily feeding the birds. The whole picture is very harmonious and beautiful. Harmony between humans and animals is the theme we have been pursuing.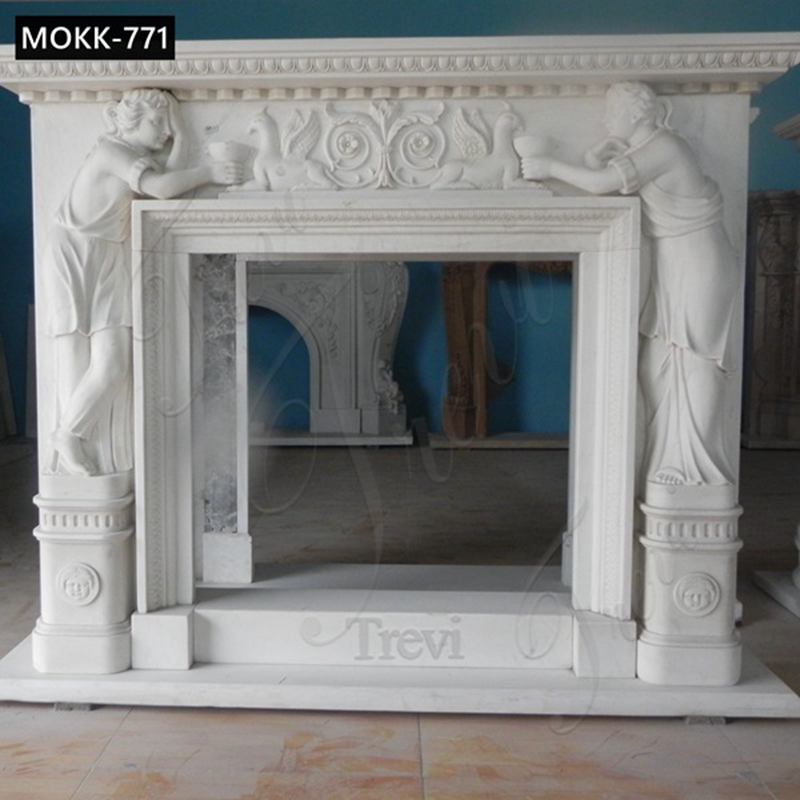 Exquisite Carving:
The artists at Trevi Factory have a clear division of labor and are very dedicated. Indeed, our white marble fireplace surround orders are arranged to be carved by old artists with decades of experience. Every detail of the carving is very full and full of vitality. In addition, the structure and ratio of our fireplace are very beautiful.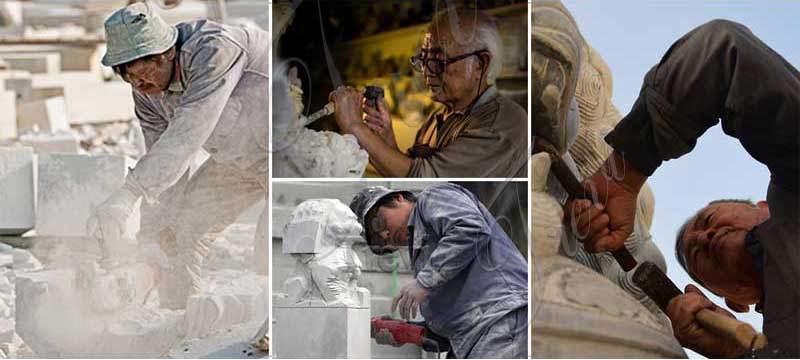 Custom Designs:
Trevi Factory has excellent fireplace designers. We not only have a large exhibition hall with various styles of fireplaces. There are also a wealth of new white marble fireplace types and different marble raw materials. We accept customization and we meet all your needs. Trevi factory also has more than 30 kinds of colors to choose from. For Example, Trevi's factory has white, black, Egyptian beige, or sunset red, etc. Besides, Trevi Also provides various natural marble materials, such as Guangxi White, Sichuan White, Granite, or Limestone.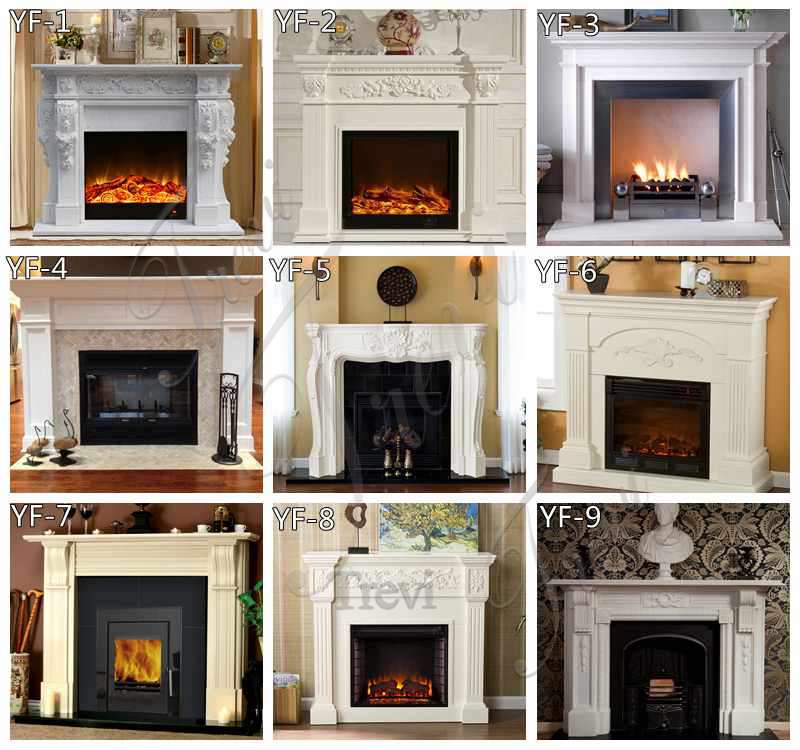 Special Trial Installation Service:
Before shipment, the Trevi factory would conduct two trial installations.
The first time is after the white marble fireplace surround carving is completed, this time to see whether the structure of the fireplace is reasonable and whether each part can cooperate with the other.
The second time is after polishing and sanding. This time we would send complete assembly photos and videos to customers. It could also help and guide customers to install fireplaces.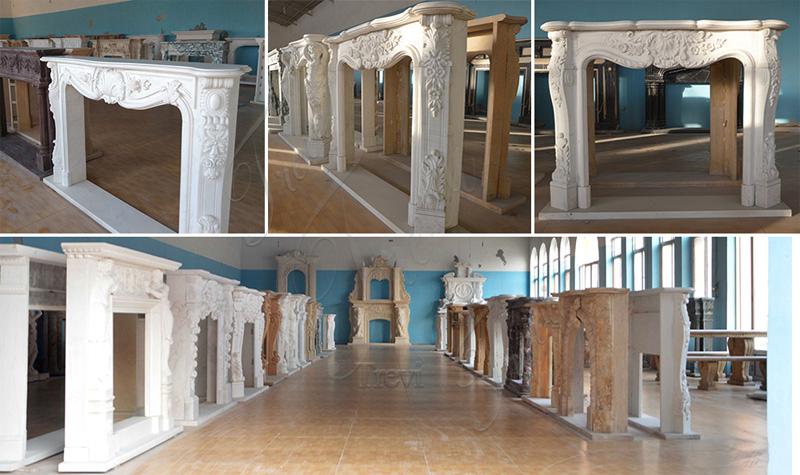 Installation Guidance:
Before installation: Trevi factory would provide customers with professional installation drawings. First, the customer confirms that there is no problem with the goods.
During installation: The worker must ensure that the ground is level. In other words, the floor of the white marble fireplace surround should be on the same level as the ground.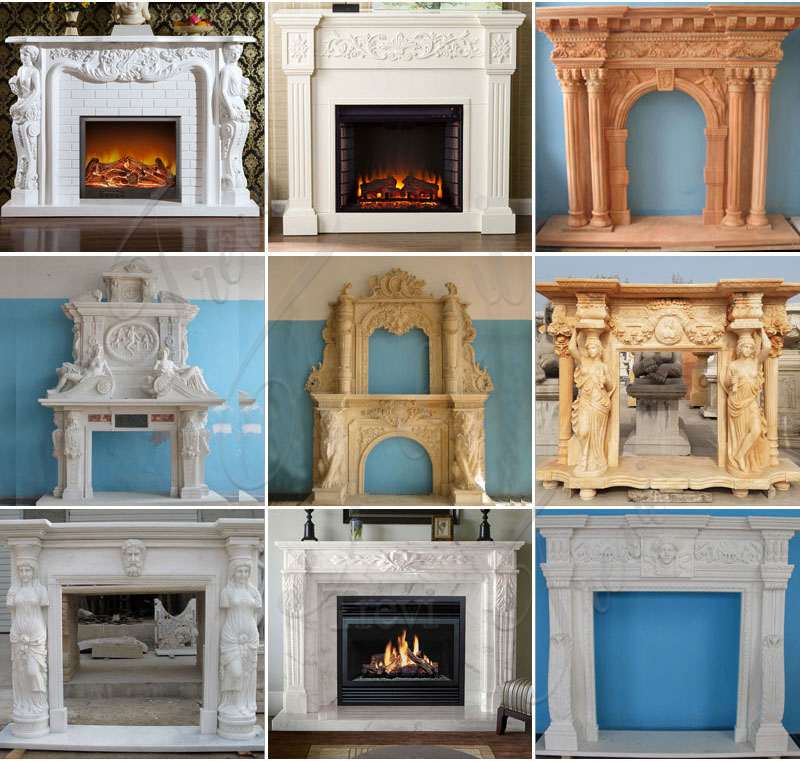 Next, the worker installs symmetrically according to the letters on each board.
Finally, we fix it with marble glue and try not to use a curing agent at this time. Because the curing agent would reduce the life of the fireplace.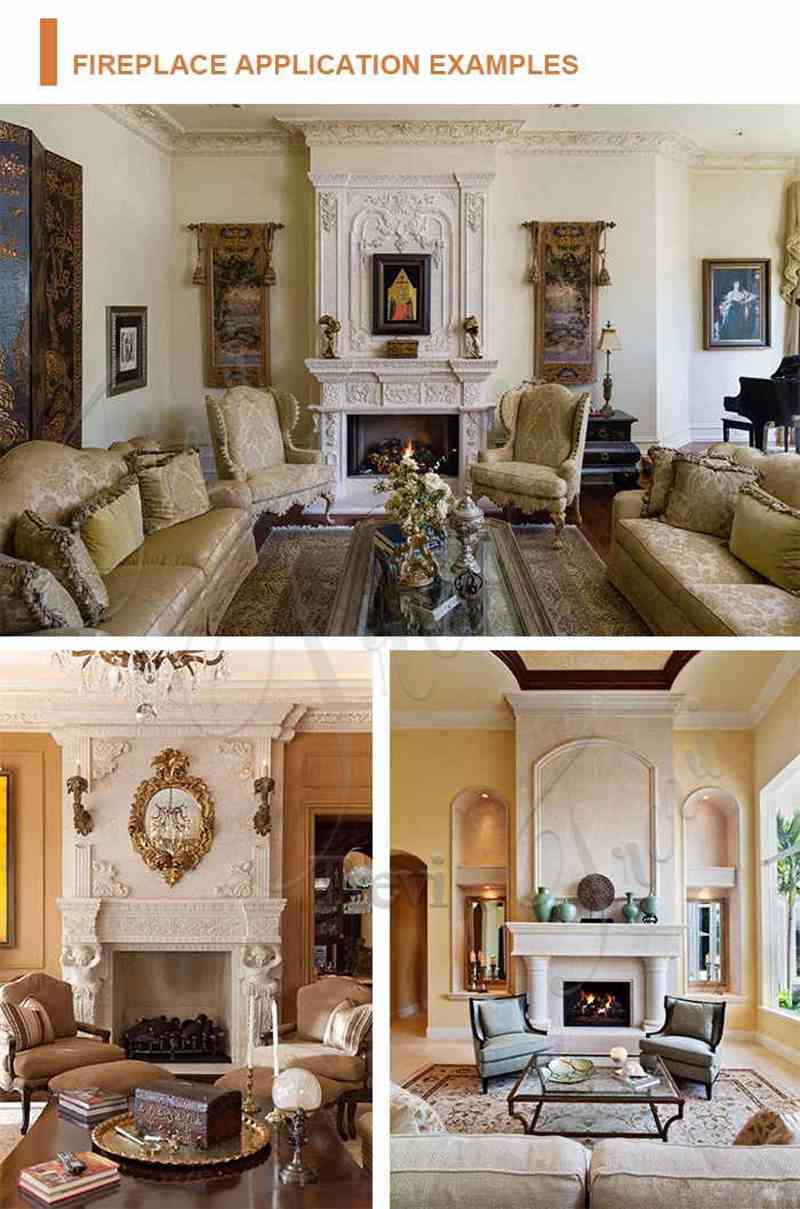 Trevi Factory has professional technicians who could skillfully draw the sketches of the fireplace. Undoubtedly, we could meet any requirements you have. Please contact our service staff immediately.
Products Related
---