---
Home Decoration French Marble Fireplace Surround for Sale MOKK-772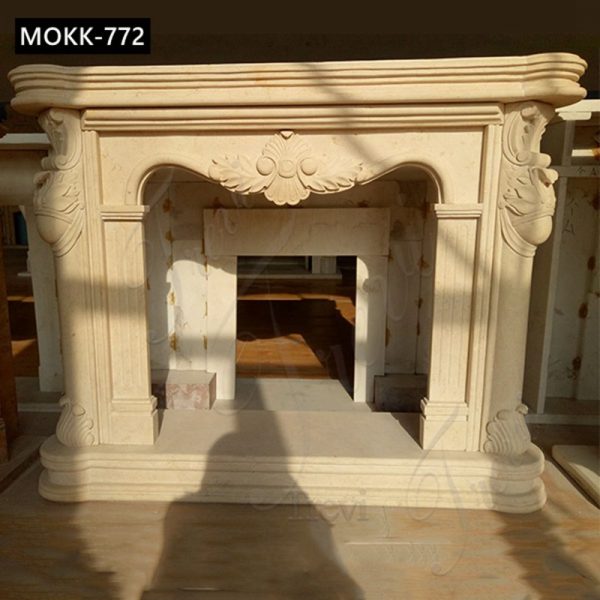 This exquisite French marble fireplace was carved by an outstanding artist. Moreover, this fireplace has a strong symmetrical beauty. With this fireplace, your home must be full of elegance. You could contact us. We have more kinds of fireplaces.
Item No: MOKK-772
Size: Any Size You Want
Material: Natural White Marble
Service: Free Customized Service
Advantage: Factory Direct; Door to Door Delivery
Contact us
Get price
---
French Marble Fireplace Details:
You could clearly see that this is the most classically beautiful fireplace. This French marble fireplace is full of curvy fun. In addition, the legs of the fireplace are curved and very symmetrical. The whole look simple and big but full of delicate carvings.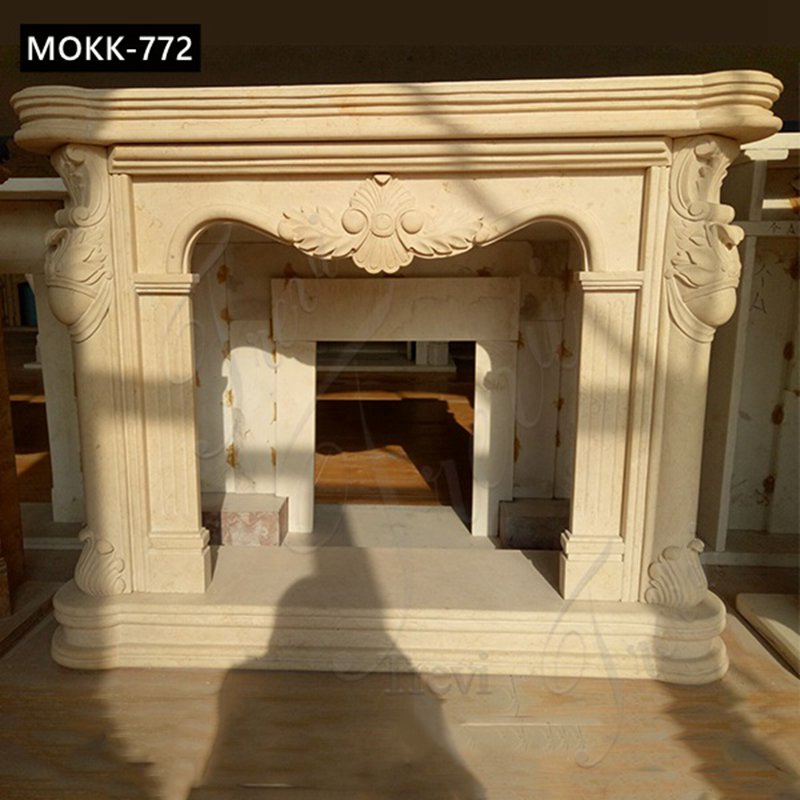 About Customization:
Trevi factory has the most professional designers. They specialize in the design and construction of fireplaces. And our designers are highly educated and have visited foreign countries many times. They have participated in various interior decoration exhibitions. Indeed, they have the keenest insights into the creation of fireplaces. Moreover, our designers could quickly draw high-definition design drawings based on customer descriptions. If customers want to see the appearance of the marble fireplace more three-dimensionally, they could provide high-end 3D drawings.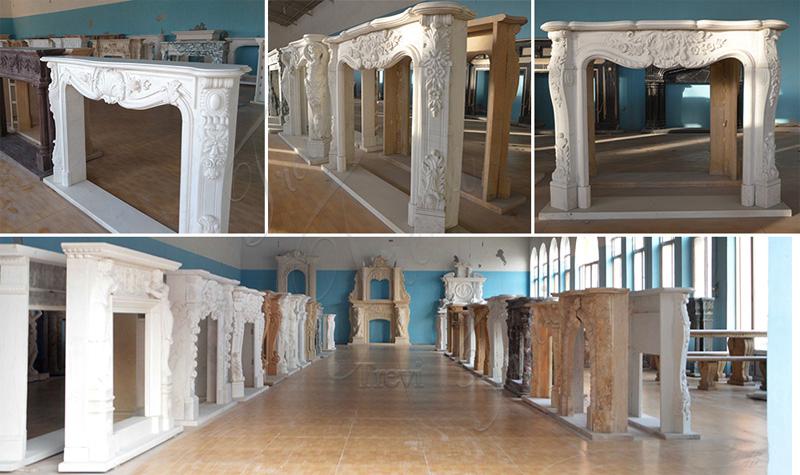 Exquisite Carving:
Trevi factory artists learned the carving of marble fireplaces since childhood. In particular, our chief artist is the inheritor of the chief designer of the Chinese Royal Garden. Therefore, they know the details of the fireplace very well. So, you would get the most beautiful and practical fireplace.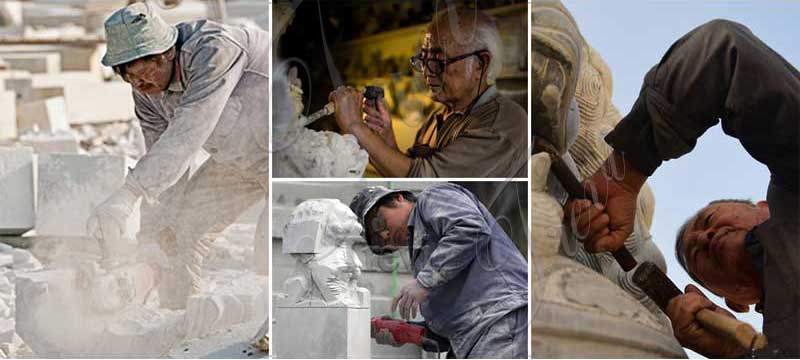 High-Quality Pure Natural Marble:
Trevi factory could be said to be the leader of marble fireplaces. We have our own marble mine. Therefore, we absolutely guarantee the quality of the marble fireplace. We always insist on using pure natural marble. We all know that natural marble could be preserved for thousands of years. Your French marble fireplace would become a family heritage, with high-value collection significance.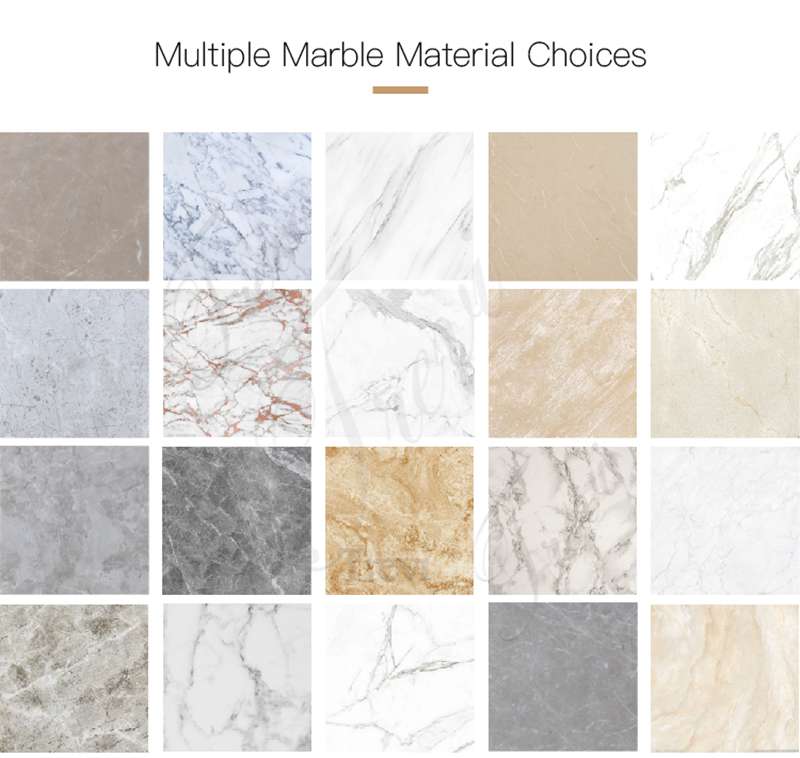 Safe Shipping:
Trevi factory has been exporting marble fireplaces for 39 years. We have rich experience in transportation. Our staff is very attentive, especially the packaging of the  French marble fireplace. First, we wrapped each part of the fireplace with soft foam. Secondly, we would put the fireplace in a 2-3mm thick wooden crate. We would track the transportation of the goods throughout the whole process. So we would ensure that the fireplace is safe to get to your home.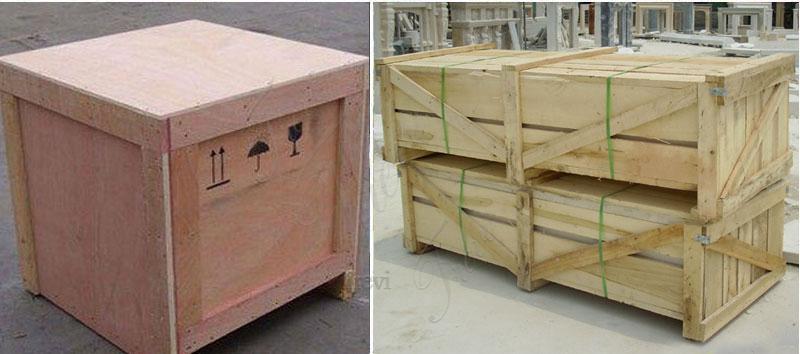 In Addition, We also have other European styles. Including Georgian fireplace, Regency fireplace, Victorian fireplace. You could contact us at any time, we would not let you down.
Products Related
---