---
Large Marble Plant Pots Home Garden Decor Wholesale MOKK-48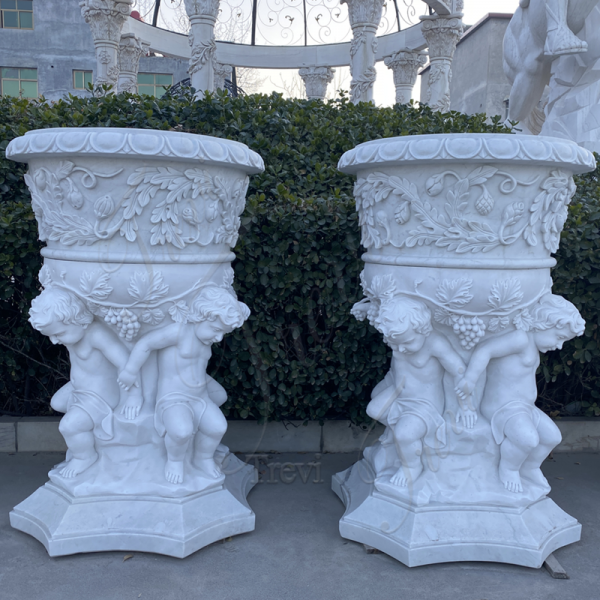 Trevi factory has 39 years of experience in carving large marble plant pots. Our factory has a large stock of marble flower pots. You want any style of marble flower pot, we could satisfy you. You could contact us at any time.
Item No: MOKK-48
Material: Natural White Marble
Insurance: Cover All the Risk
Package: Strong Wooden Crate
Service: Customize Acceptably
Advantage: Factory Direct; Door to Door Delivery
Contact us
Get price
---
Large Marble Plant Pots Details:
You could clearly see that the Trevi factory's large marble plant pots are very beautiful. The main body of our flowerpot is composed of several cute babies holding hands, and the chubby baby has a round belly. Let us couldn't help to be happy and joyful. There are also beautiful flowers and vivid leaves carved on the pots. These sculptures are three-dimensional, just like real flowers.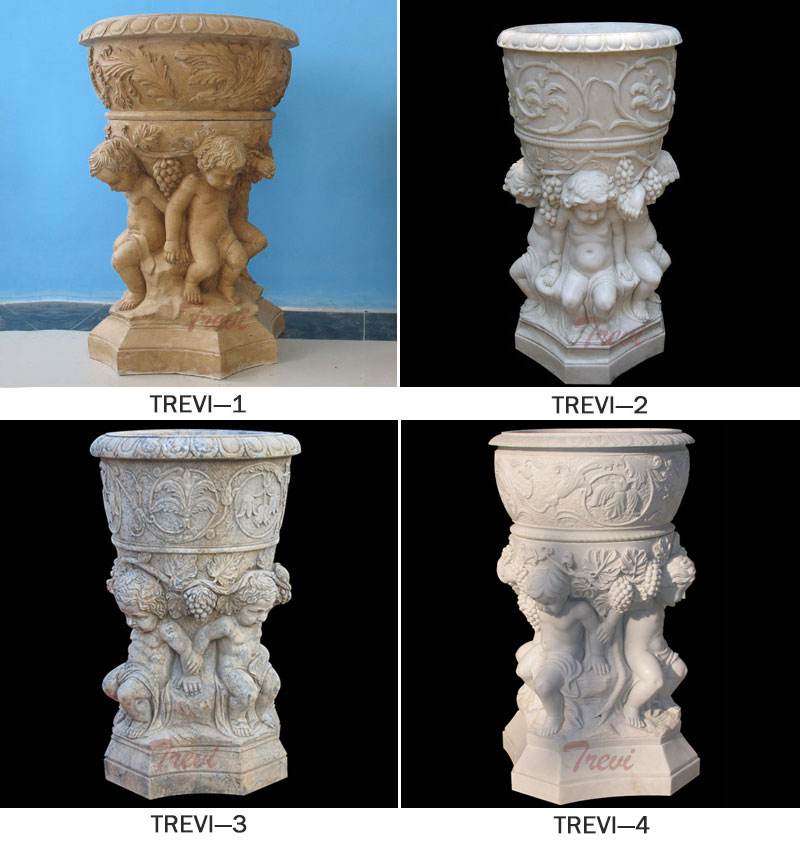 Attention to Details:
Trevi factory large marble plant pots are not only exquisitely carved but also very characteristic. This flower pot not only has the function of planting but also has a high decorative effect. Artists in our factory would make detailed adjustments according to customer needs. For example, if customers plant flowers, we would drill holes in the bottom of the pots and leave room for planting flowers. However, if the customer wants to decorate the house, we would not perforate and adjust the thickness of the flower pot to maximize the decoration.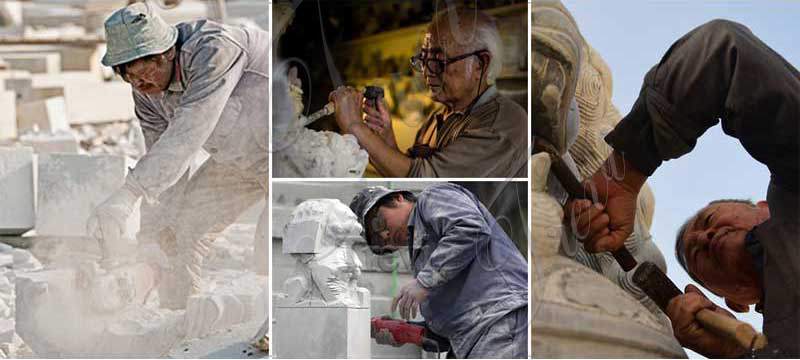 Natural Marble Materials:
Trevi factory has a large number of high-quality natural marbles. We generally use marble to make flower pots. This kind of marble is very suitable for making flower pots. Natural marble is very breathable and helps our flowers grow and breathe. And natural marbles could be preserved for hundreds of years. As the years grow, flower pots become more and more valuable and practical.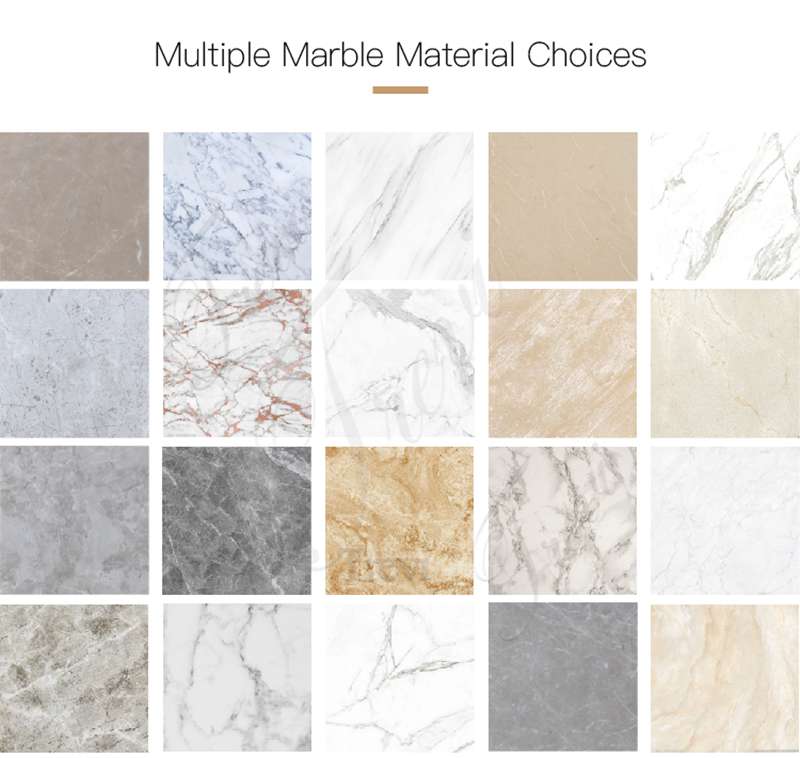 More Styles:
Trevi factory is a very professional marble flowerpot factory. Our flowerpots are shipped all over the world. And our customers are very satisfied with our flowerpots. Undoubtedly, the Trevi factory has many kinds of natural marble flower pots. We have flower pots with base, without base, with figures, and other decorative flower pots. Also, the Trevi factory accepts customization. Our designers are very professional, we could provide high-definition detailed design drawings. More importantly, we could provide a lot of high-end 3 drawings.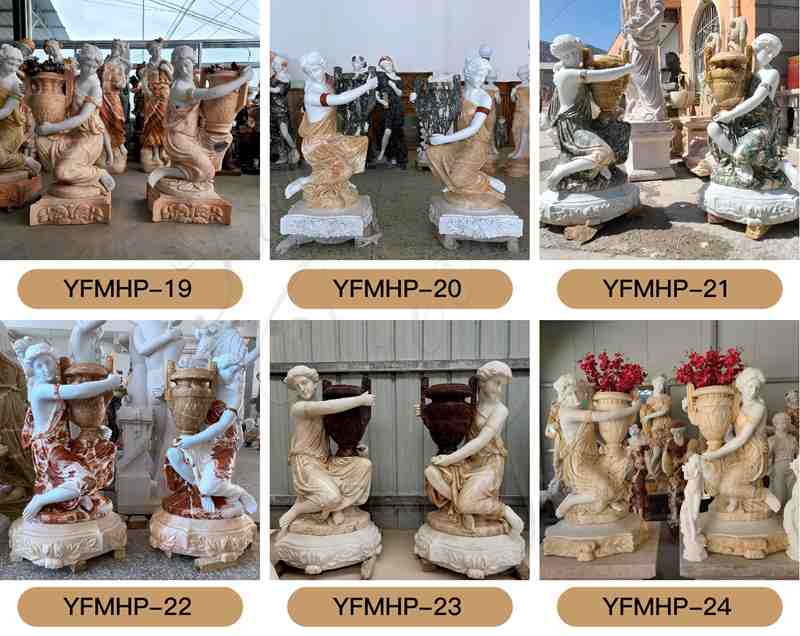 Applicable to Various Places:
Trevi factory large marble plant pots could be placed wherever you want. Many people choose to plant beautiful flowers in it and put them at the gate to show the beautiful pastoral scenery. There are also people who are placed in the corridors and aisles. Whenever they pass by, they are happy to see it. Of course, there must be no shortage of flower pots in the garden. The most common thing is that there are also various flower pots on the roadsides of the streets.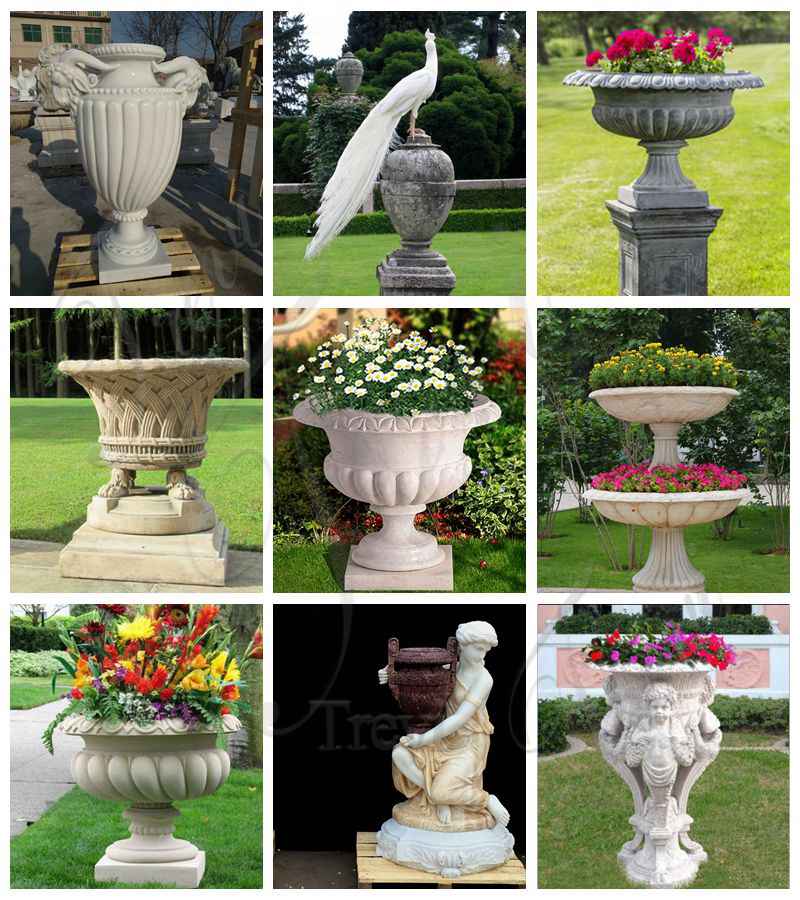 You could browse our website more to see what kind of flower pot you want. Of course, you could contact us at any time. We could give you the most satisfactory answers and suggestions.
Products Related
---