---
Figure White Marble Column House Decor for Sale MOKK-155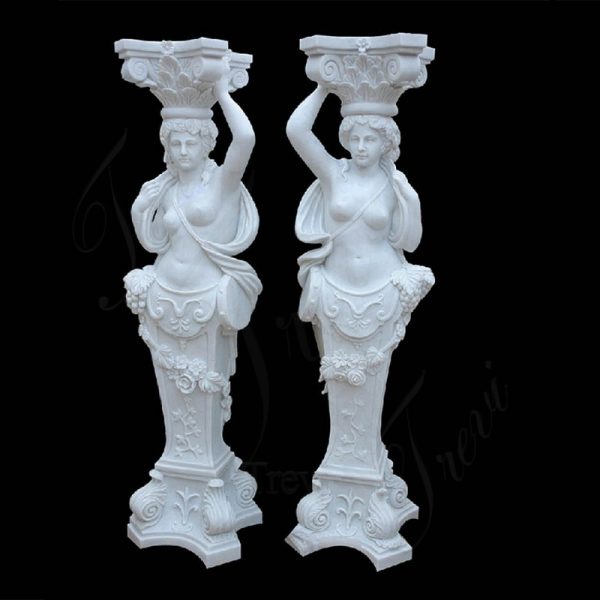 Both ancient and modern people liked to decorate their houses with columns. Trevi factory white marble columns are elaborately carved by our artists. If you need more marble columns, please contact us.
Item No: MOKK-155
Size: Customized Size
Insurance: Cover All the Risk
Service: Customize Acceptably
Technique: Art-quality Hand Carved, Polished
Advantage: Factory Direct, Door to Door Delivery
Contact us
Get price
---
White Marble Column Details:
This European-style column is tall and ornate, with a romantic tinge. In particular, this pillar is not only perfectly shaped but also beautifully carved. Trevi factory artists learned how to carve white marble columns from an early age. They have mastered every technique of sculpting. Our flower has a three-dimensional effect, just like a real flower, beautiful and charming. The artists had a good grasp of the way the characters were presented. Everyone who has seen this pillar has raved about it.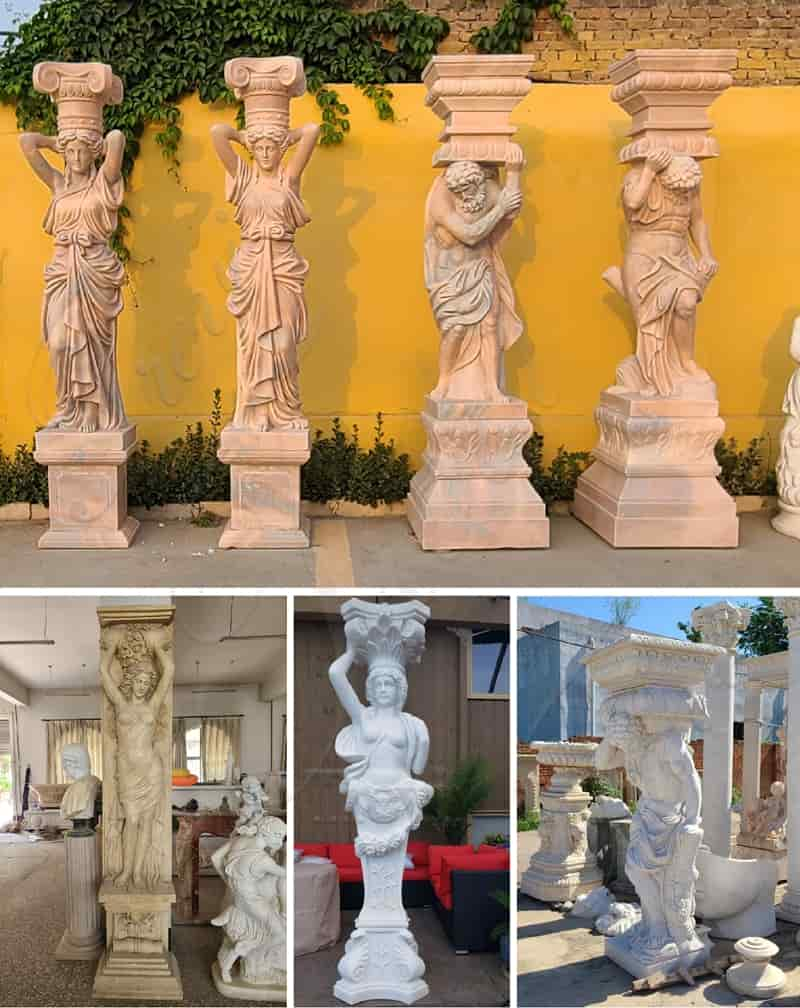 The Significance of the Column:
It is well known that the column is further divided into three parts: the capital, the body, and the base. Each column has its own meaning and proportion. The different proportions of the diameter and height of the columns convey different meanings. Some of the pillars are symbols of the great gods, some of the goddess of wisdom, some of the beautiful maiden, but also a symbol of hope and vitality. It expresses people's longing for a better life and the pursuit of high-quality house decoration.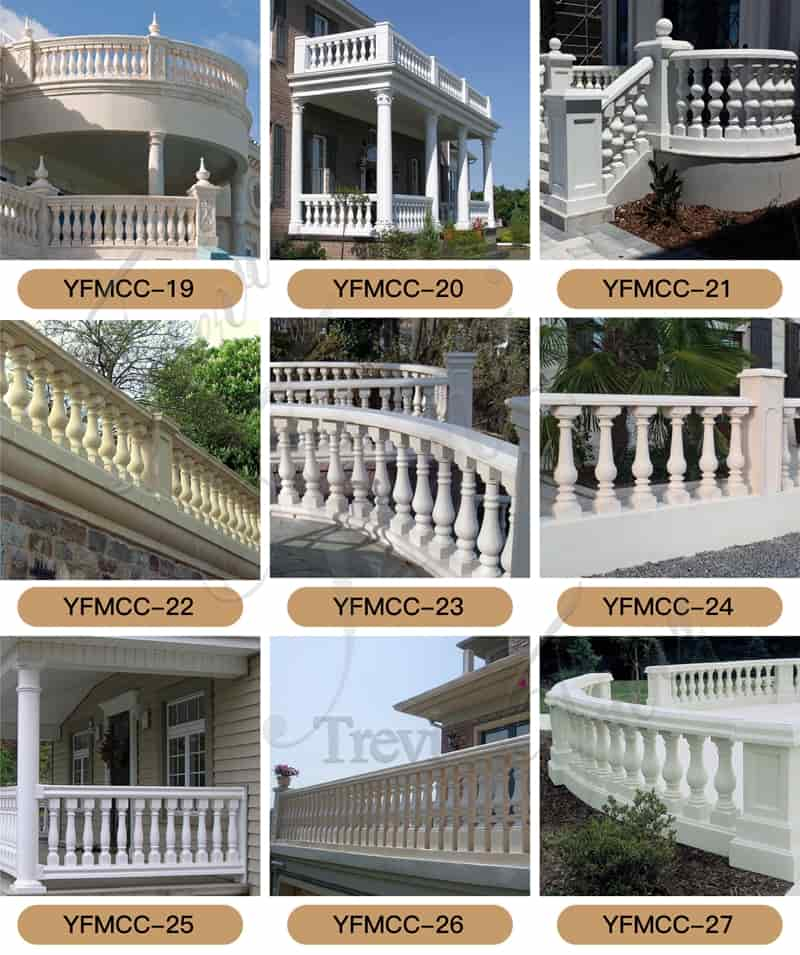 Source of the Column:
The European-style column is actually often said that the Roman-style column, from the ancient Roman time's column. Today, marble columns are widely used in architectural modeling all over the world. In addition, the columns are in different shapes, and most of them are carved. And the column's texture is rich, the modeling is exquisite. Some of them also have mythological characters carved so that the buildings have more variety. Therefore, the home decoration is a very good decorative effect.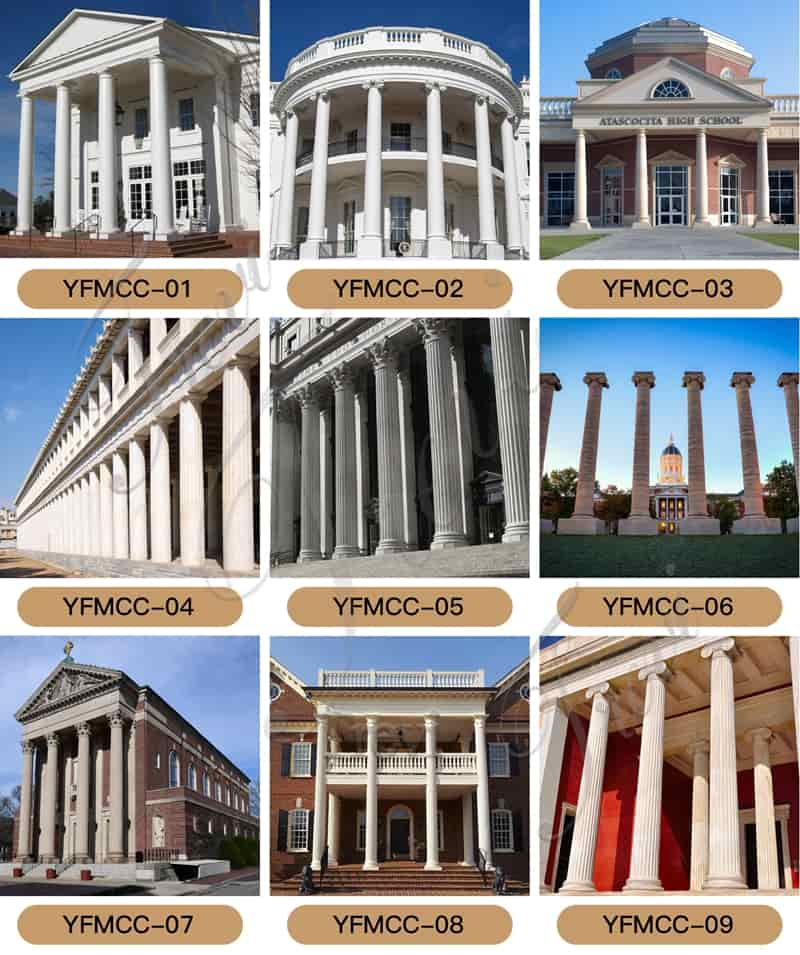 High-Quality Marble:
Trevi factory is located in Quyang. This is the site of the world's most famous sculpture. It's 3,000 years old. And our factory is very big, our marble comes from each famous mine. Trevi factory has Hunan White, which is extremely cost-effective, and this marble will become whiter and whiter; we have Fangshan White, which is milky white with tiny particles, this marble is so finely polished that it looks like baby's skin; we have Sichuan White, this kind of marble could polish very brightly. Above all, the Trevi factory has more marble columns.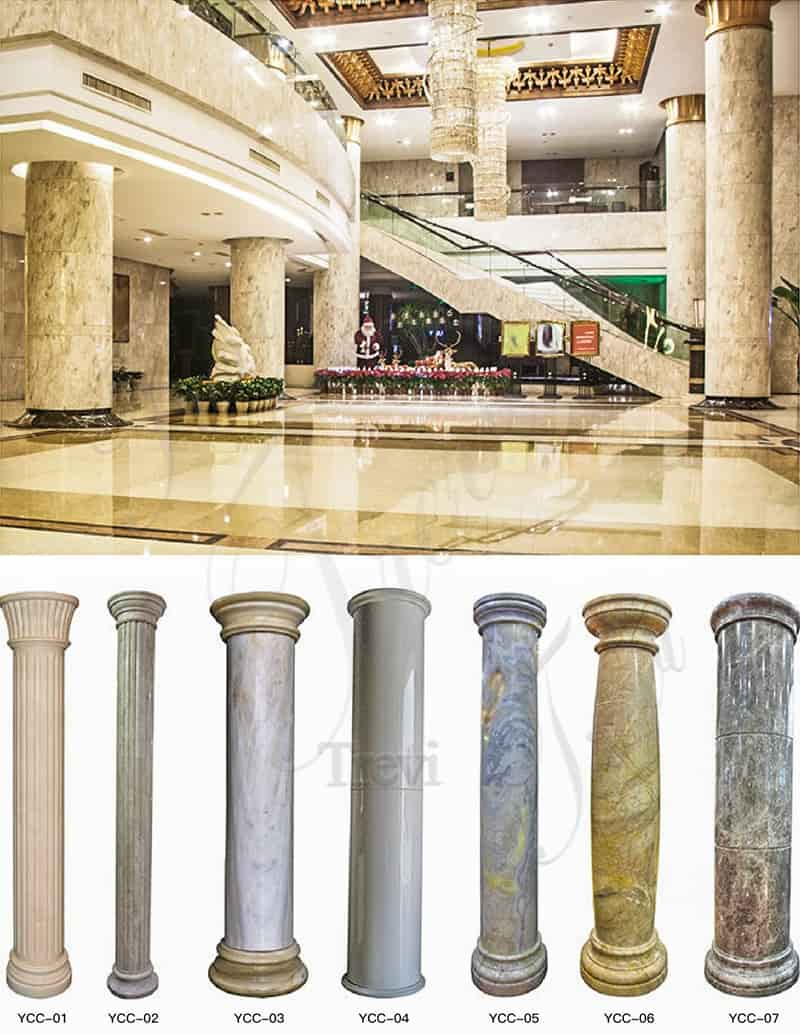 Decorative Placement of Columns:
These white marble columns are now widely used for interior decoration. People also like to decorate doorways with columns. From a distance, people could see the delicate columns, so that people's eyes are bright. Sometimes our marble columns are used to decorate the marble gazebos and become the solid subject of the pavilions. In the family decoration, people like to put the column embedded in the wall, as a TV wall. In each large hotel reception hall, you could see more of the huge columns.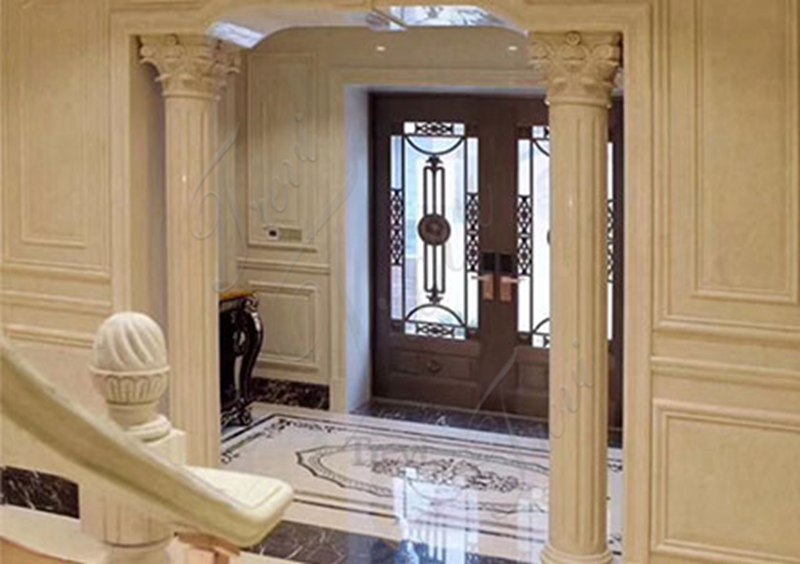 Trevi factory marble column variety is very rich, we accept custom, you could contact us at any time, for more detailed information.
Products Related
---