---
Hand Carved French White Marble Fireplace Mantel for sale MOKK-773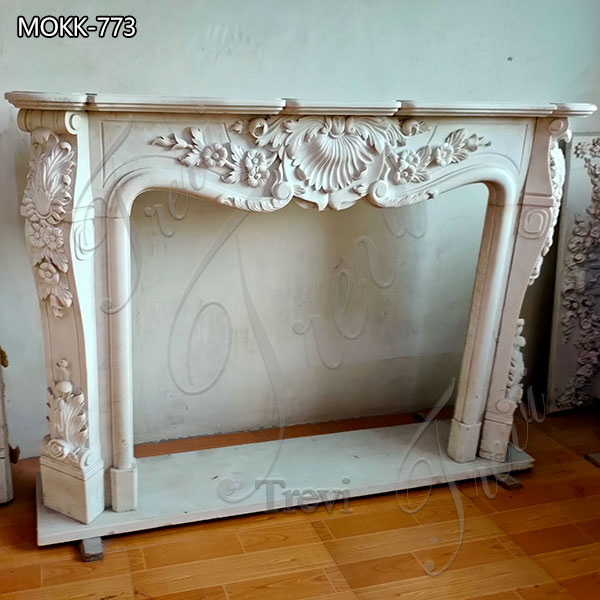 There is no place more comfortable than by the fire. Whether it is a home or a public place, the fireplace is always a favorite place. If you want to have such a romantic and warm white marble fireplace, please contact us as soon as possible.
tem No: MOKK-773
Size: Customized Size
Style: French Design
Material: White Marble
Package: Strong Wooden Case
Service: Customize Acceptable
Superiority 1: Free Custom Made
Superiority 2: Foundry Supplying Directly
Superiority 3: 30 Years Quality Guarantee
Contact us
Get price
---
White Marble Fireplace Details:
This is a French white marble fireplace. The soft curves of the French fireplace add a lot of interest. The two sides of the fireplace are very symmetrical, forming an echo that will make you feel very comfortable. The fireplace is carved with some flowers in the middle, and the legs are curved with some leaves. This beautiful sculpture will make your house look more luxurious and will be very attractive to you and your family. It creates a natural, warm, and romantic home environment for you and your family.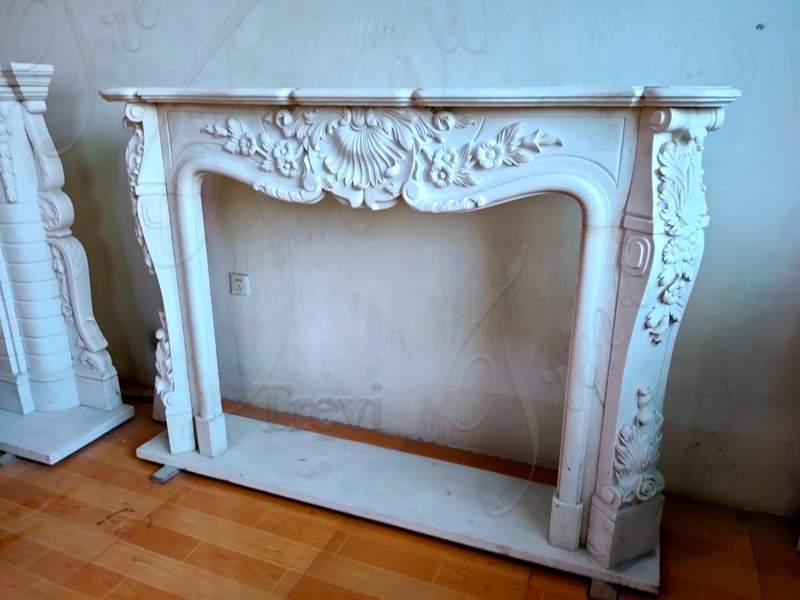 Introduction of Marble Fireplace:
Fireplaces can be categorized by national culture. French fireplaces are often carved with flowers and plants. Victorian fireplaces have more arches. Georgia fireplaces combine classical and modern features with symmetry. The engravings of the Regency fireplaces are simple and atmospheric. We can customize the white marble fireplace to your needs.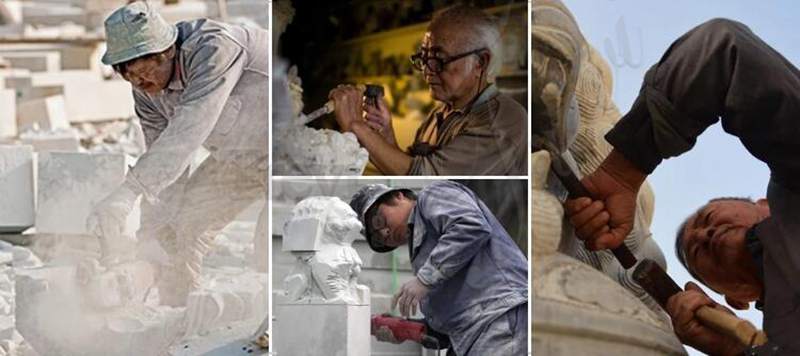 The Meaning and Value of Fireplace:
Leaders see the fireplace as a symbol of power, soldiers see the fireplace as a symbol of power, bosses see the fireplace as a symbol of wealth, friends see the fireplace as passion and friendship, lovers see the fireplace as love, older people see the fireplace as a source of warmth and happiness.
 If you have this white marble fireplace in your home, your family can gather around the fireplace to chat, enhancing family cohesion and making your family more harmonious unity.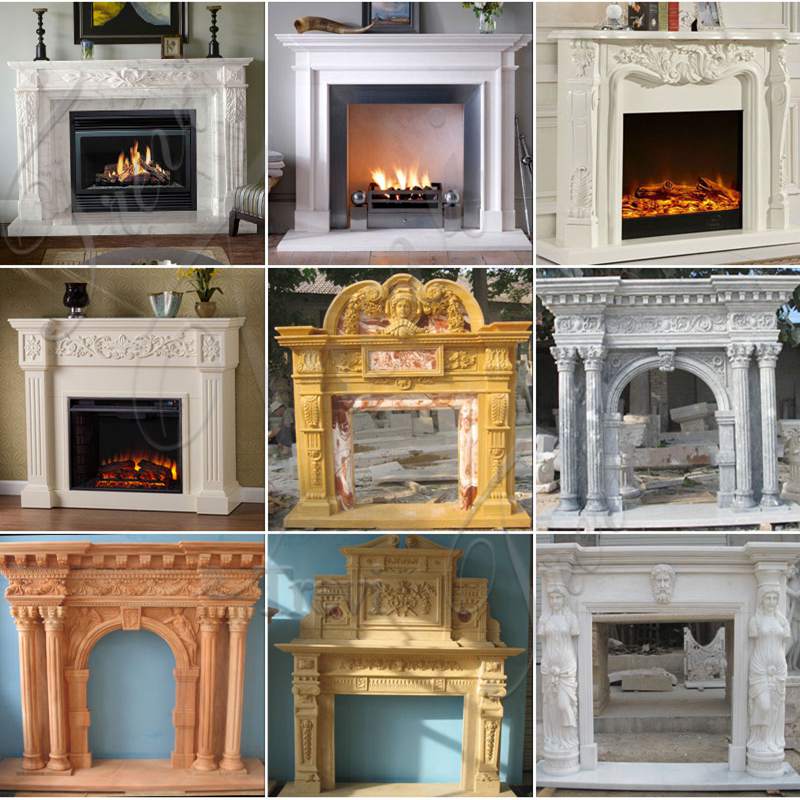 Use Natural Marble Stone:
Our factory is located in the famous sculpture hometown of Quyang, Hebei province. We use very high-quality marble with excellent processing quality and free of impurities and pores. The marble that we choose has good adornment performance. The marble does not contain radiation and the color is gorgeous and rich, used in white marble fireplace and the ground decoration widely. The marble of this sculpture has good abrasion resistance and does not age easily.

Professional Artist Carving:
Our artists have been making fireplaces for 30 years. They are professional artists who carve marble fireplaces. Our artists have a clear structure of thought for each part and use this structure of thought to guide the entire fireplace carving process. They carve every leaf and every flower, looking like the real thing. They are so skilled in each technique that the fireplace is flawless. Please be assured to choose our white marble fireplace, we will give you a living spiritual fireplace.
Products Related
---