---
Hand Carved Decoration Marble Statuary Fireplace Mantel for Sale MOKK-413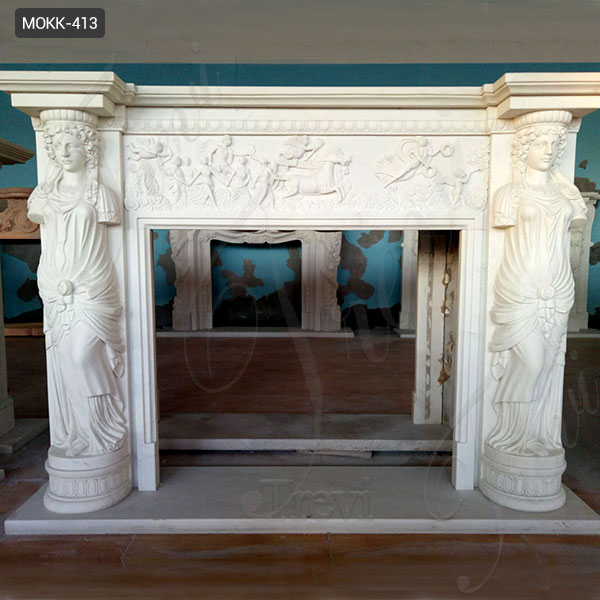 This marble statuary fireplace mantel must be hand-carved by the professional marble masters in our factory. Please feel free to contact us to get the size you need.
Item No: MOKK-413
Size: Any Size You Want
Material: Natural White Marble
About Us: 30 Years Factory
Service: Free Customized Service
Advantage: Factory Direct; Door to Door Delivery
Contact us
Get price
---
Marble Statuary Fireplace Mantel Details:
This is a very exquisite marble statuary fireplace mantel design. On the thigh of the fireplace, there are classic and exquisite ancient Greek figures statues. And on the hanging plate of the fireplace, there are also exquisite figures carved. The whole fireplace is very decorative, and it is a good choice whether it is placed in the living room of your own home or indoor hotel.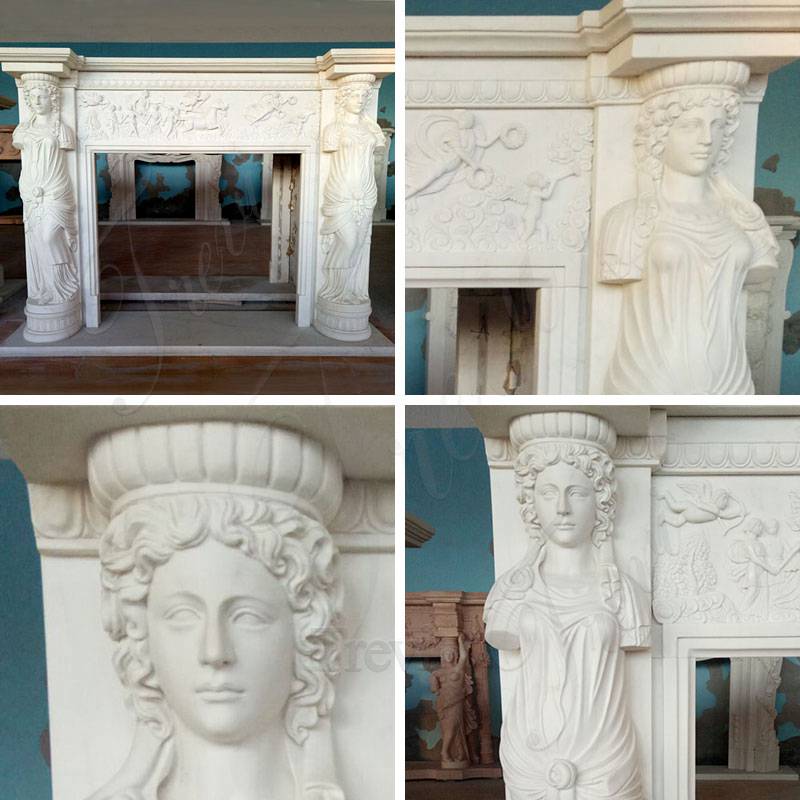 Our Advantage 1: Hand Carved Process
This marble statuary fireplace mantel must be hand-carved by the professional marble masters in our factory. Our factory only focuses on making fireplaces made of marble, so our masters have a good grasp of the carving details. Our master has more than 30 years of rich carving experience and could carve the details on the fireplace very beautiful and three-dimensional.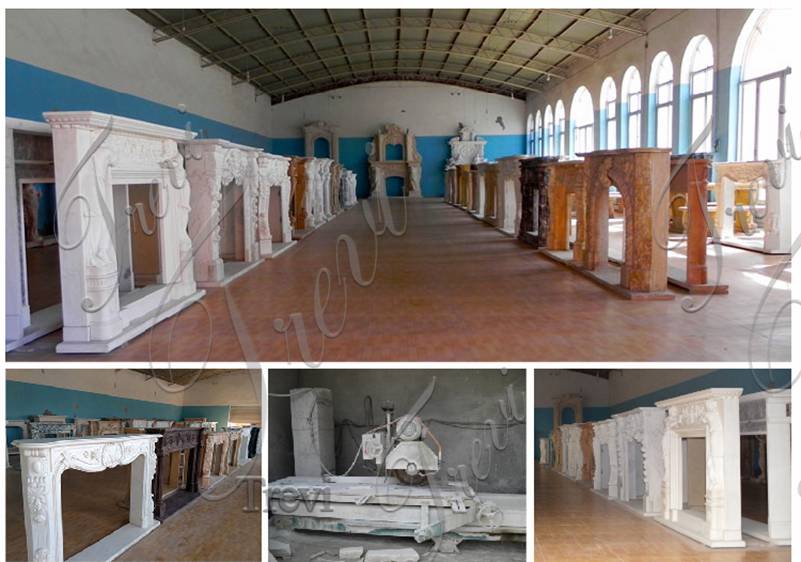 Our Advantage 2: Use Natural White Marble
In addition to the exquisite carving details, our factory would also use high-quality natural white marble materials. We are very strict in the selection and use of materials. Therefore, we have professional staff to select stone. Moreover, the exquisite carving details need high-quality raw materials as the basis. In addition, we also have a variety of marble materials to choose from, and we could recommend them according to your interior decoration style.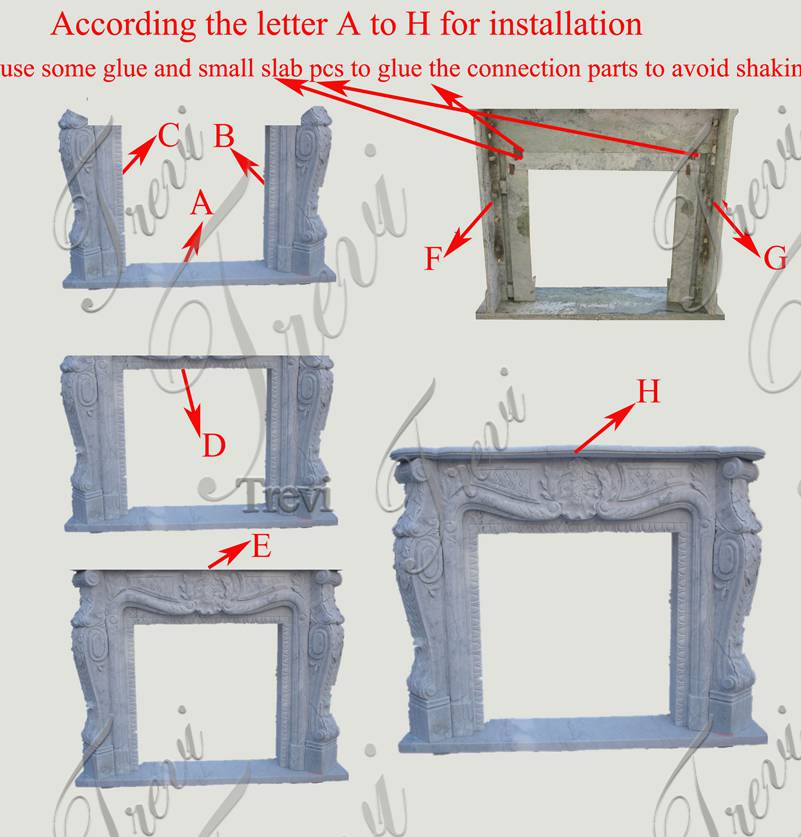 Our Advantage 3: Installation Instructions
The installation of the fireplace is also a very complicated process. After this marble statuary fireplace mantel is completed, our staff would first conduct an installation test to ensure that there is no quality problem and it could be installed smoothly. Therefore, we could provide you with detailed installation drawings and videos to help you smoothly install after receiving the goods.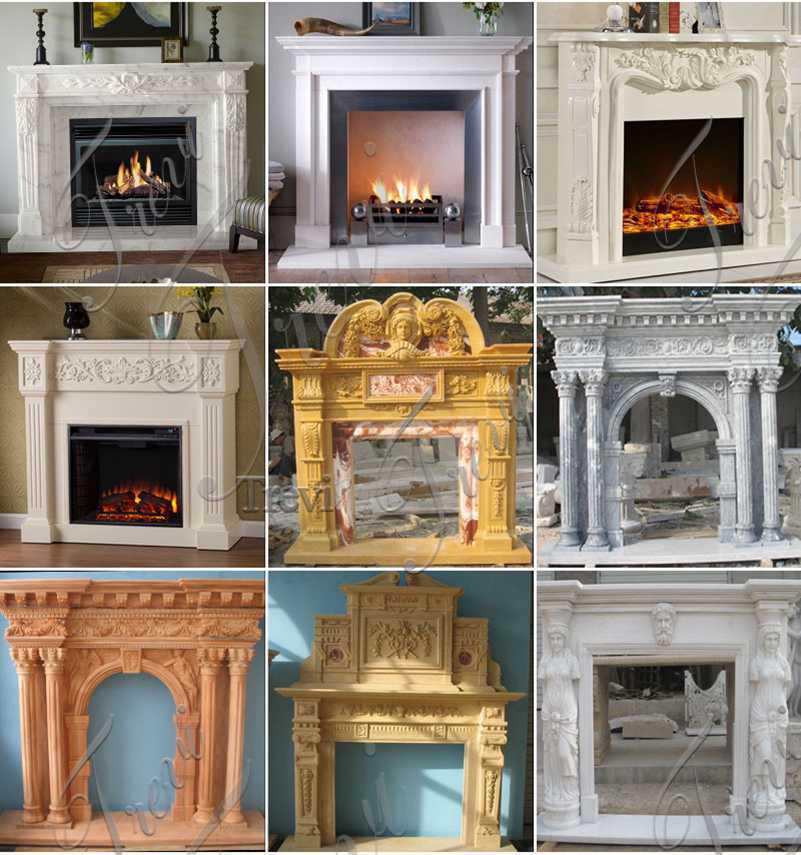 As a professional marble carving factory, Trevi art could provide you with high-quality hand-carved marble fireplace designs. Please feel free to contact us to get the size you need.
Products Related
---