---
Natural Marble Figure Fireplace Surround Indoor Decoration for Sale MOKK-140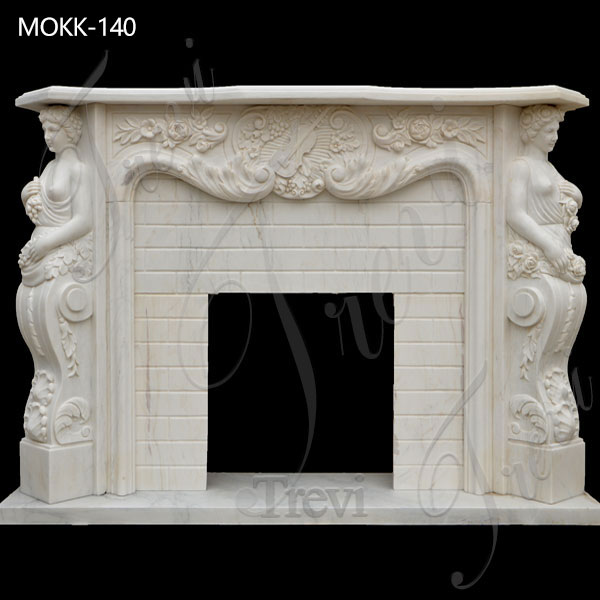 We would use pure natural white marble to make this classic marble figure fireplace surround. Trevi Art Gallery is a professional marble carving factory, so our factory has very professional carving masters to complete the carving details.
Item No: MOKK-140
Size: Any Size You Want
Material: Natural White Marble
About Us: 30 Years Factory
Service: Free Customized Service
Advantage: Factory Direct; Door to Door Delivery
Contact us
Get price
---
Marble Figure Fireplace Surround Details:
This exquisite marble figure fireplace surround is very beautifully carved. On the outside of the two thighs of the fireplace, there are classic female figures statues. In addition, exquisite patterns are also carved on the hanging plate of the fireplace. This is a design combined with the classic French fireplace style. The curved lines on the plate are very much in line with the characteristics of the French fireplace.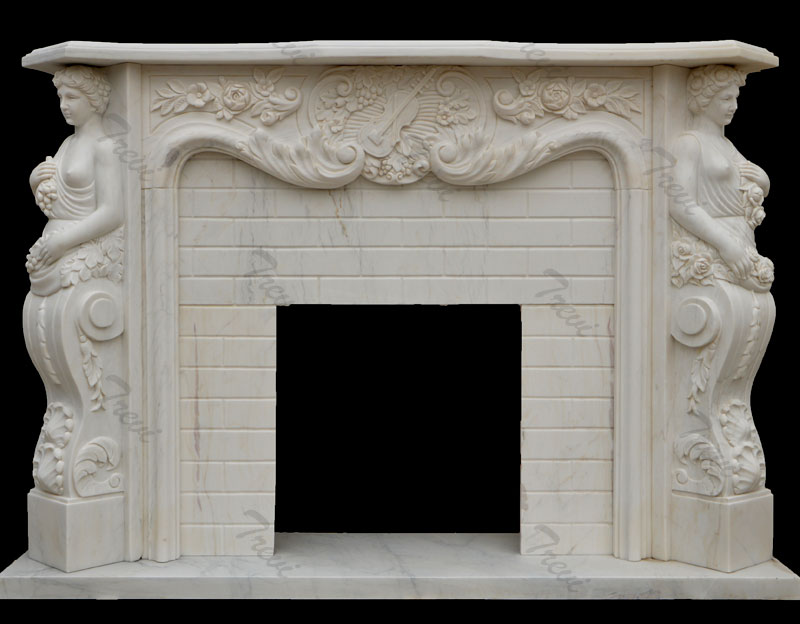 Trevi Uses High-Quality Natural Marble:
We would use pure natural white marble to make this classic marble figure fireplace surround. Because there are many kinds of white marble materials, when selecting the material, we would communicate with the customer in detail to confirm the white marble material the customer likes, and then start cutting and carving.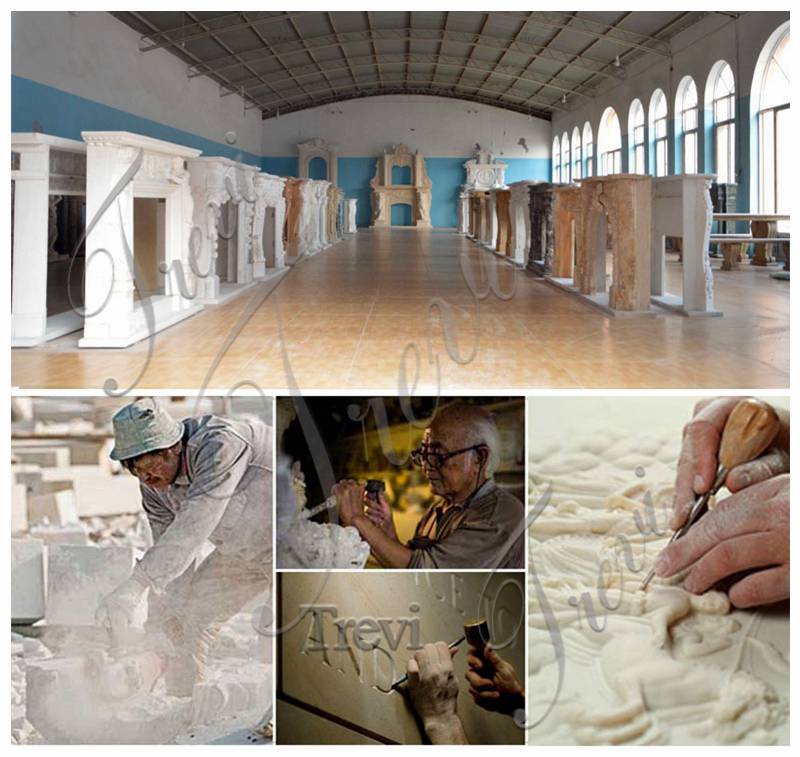 Trevi Has Professional Masters:
Trevi Art Gallery is a professional marble carving factory, so our factory has very professional carving masters to complete the carving details. Our masters have been in the field of carving for more than 30 years, and their carving techniques are inherited from their father. Therefore, the gene of sculpture flows in the blood of our master. It must be possible to carve all the carving details of this natural marble figure fireplace surround very natural and three-dimensional.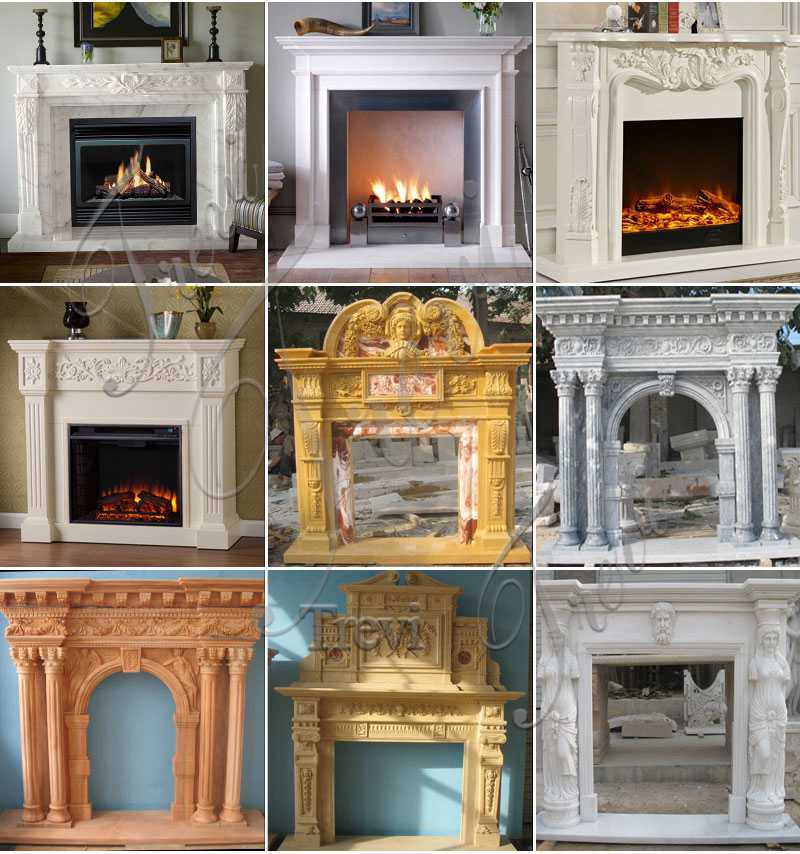 Product Inspection and Installation test:
As we all know, in the production of fireplaces, the mantel cover, hanging plate, calf, thigh, and bottom plate are produced separately. And after all parts of the fireplace are completed, first, our professional QC team would check the quality of the fireplace and the carving details. Then, our staff would conduct installation tests to ensure that all parts of the fireplace could be perfectly installed together. And we would send you the installation video to help you easily install the fireplace.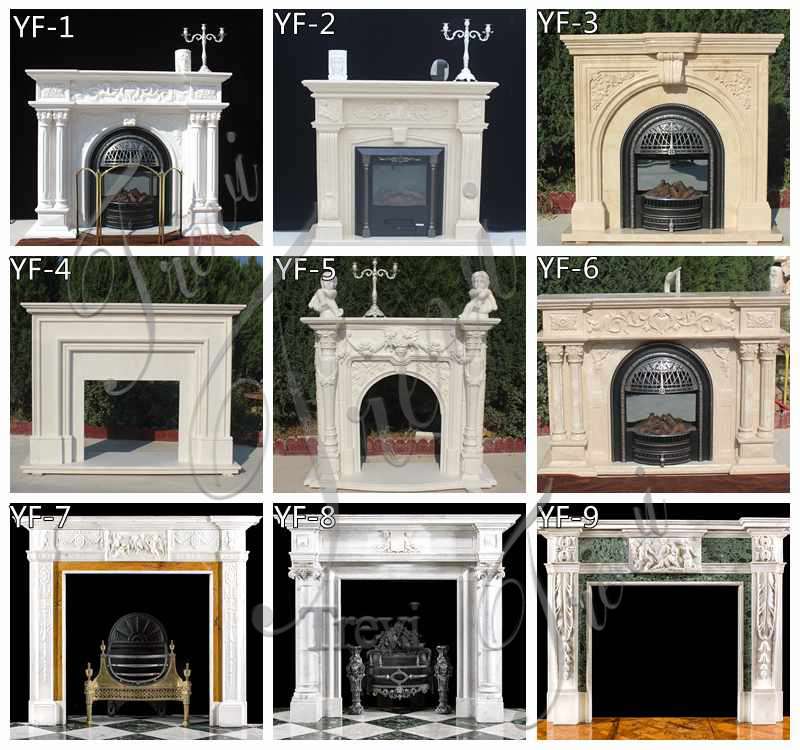 All our natural marble fireplace surrounds could be made according to your size. Therefore, if you are interested in our products, please feel free to contact us for product prices and specific size designs you want.
Products Related
---