---
Hand Carved White Large Marble Planter Decoration for Sale MOKK-830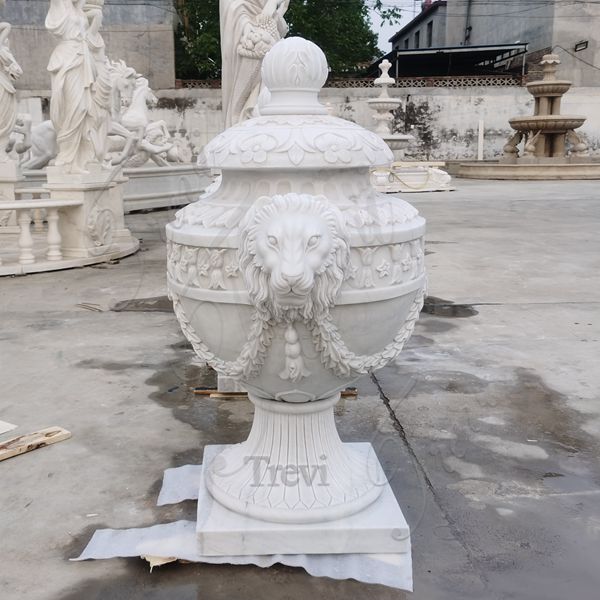 This is a large marble planter. This sculpture is one of our most popular selling items for Trevi. It is the best decoration for your villa garden and park. Please contact us for this cream-colored marble flowerpot.
Item No: MOKK-830
Material: Natural White Marble
Insurance: Cover All the Risk
Package: Strong Wooden Crate
Service: Customize Acceptably
Advantage: Factory Direct; Door to Door Delivery
Contact us
Get price
---
 Large Marble Planter Details:
This large marble planter is used to decorate a beautiful garden. This sculpture is made of a complete marble, carved from Fang Shan white marble. This sculpture makes your taste more elegant. The feature of this planter is that with two lion heads on each side of the flowerpot. The lion is a symbol of the king of beasts, with very high dignity and status, highlighting your identity and status of the prominent. The lion's silky hair, deep-set eyes, and a bell below express your humble charm.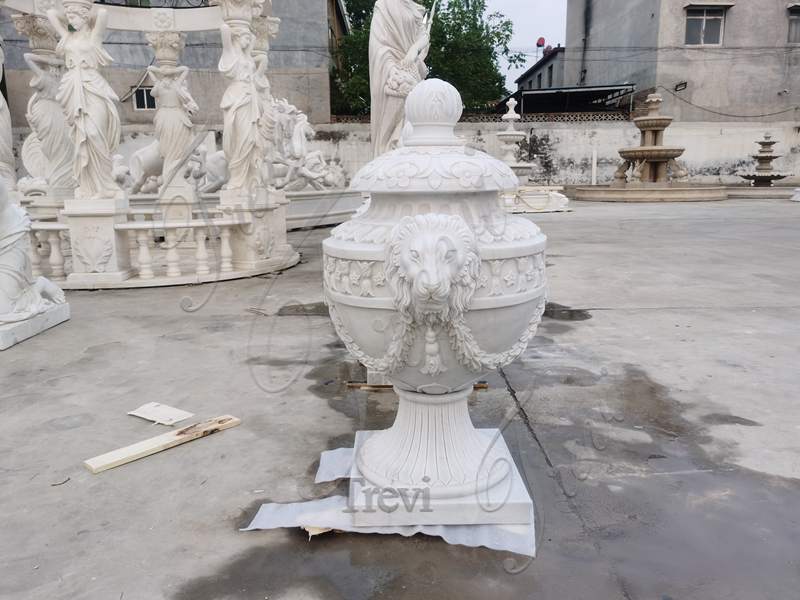 Professional Top-Master:
The artists in our factory are experts in carving large marble planters. They have studied from childhood and are skilled in carving flowers and leaves. They can make the flowers look like real ones. Their most professional carving tools are handed down from their masters. They can carve the animal's facial expressions vividly. You and our artists have the same passion for sculpture.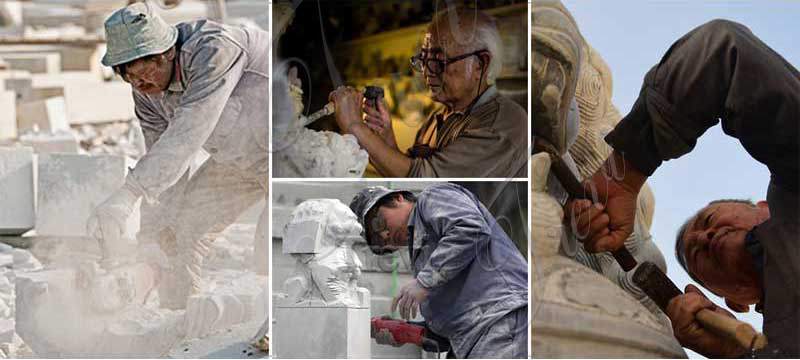 Why do people like Marble Sculptures?
Marble is a metamorphic rock. It is soft and easy to carve and very suitable for large marble planters. It is flexible and complex to carve humans and animals. As a sculpture material, marble has unique advantages. The soft texture of the marble is used to carve complex details, especially the delicate anatomy of the animal and the flowing folds. So marble carving has become a way for artists to express their talents and skills, which are common elements of marble sculpture.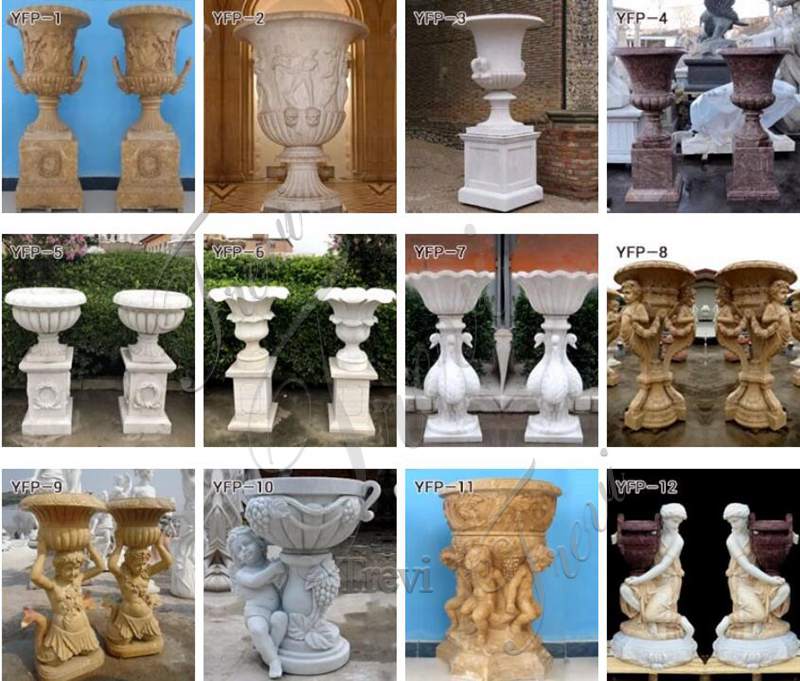 Why Choose Trevi Art Sculpture?
Our factory is located in Qu Yang, the hometown of sculpture, which has a long history and culture of sculpture. This city nurtures many generations of excellent marble sculpture artists. We serve each customer with all our hearts and treat each other sincerely. We always stand on the customer's position and the emotional demand to solve the problem. Welcome your incoming call for the information on the large marble planter, Trevi gives you the best sculpture and service.
Products Related
---