---
High-Quality Granite Marble Column for Sale MOKK-576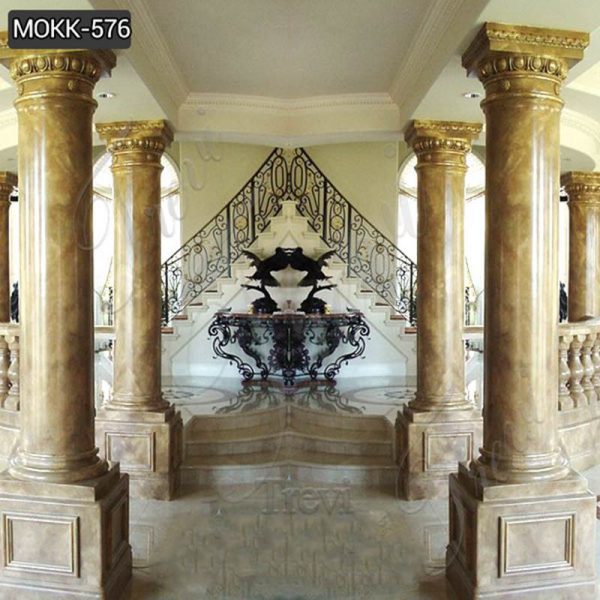 This high-quality granite marble column is a hot ticket of the Trevi factory. Do you want to decorate your house with it? Please contact us.
Item No: MOKK-576
Size: Customized Size
Insurance: Cover All the Risk
Service: Customize Acceptably
Technique: Art-quality Hand Carved, Polished
Advantage: Factory Direct, Door to Door Delivery
Contact us
Get price
---
Granite Marble Column for Sale Details:
This granite marble column is in keeping with the trend of home decoration. Especially, it adds a simple element to the original Roman style. In the sun, the yellow granite will reflect dazzling light. So this adds a fashion element to the overly elegant Roman columns.
Why Choose Trevi Factory?
The Trevi factory is located in Quyang, home of famous sculptures. No doubt, Trevi has a lot of purely and all kinds of natural granite here. They are of good quality and are suitable for carving granite marble columns. In addition, our granite is very suitable for polishing. After polishing, They are smooth and beautiful very much. As we all know, Granite has many colors and each color has its own charm.

Application Places:
With Trevi factory's top master carving and polishing carefully, the granite marble does not add any fancy decoration but can reflect the noble quality of the Roman column. Nowadays, people build houses that are both elegant and fashionable. A customer from Canada chooses to decorate their villa porches. Many five-star hotel reception halls also like to use this granite marble column. The library staff also spoke highly of our marble columns.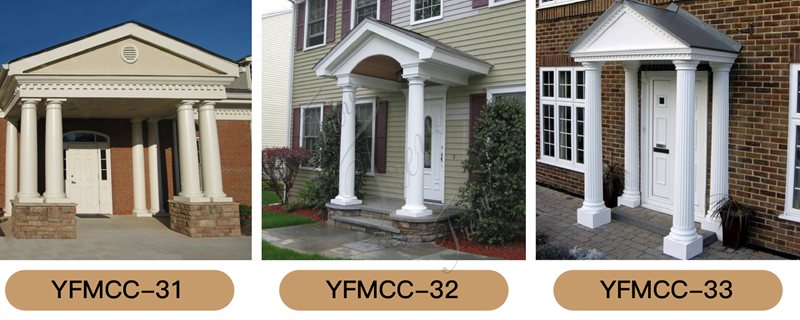 The Packing of Marble Columns:
Trevi's packaging is the most meticulous and the most secure. Such as, Telvi uses a wooden crate more than 3 cm in thick. Furthermore, we add a lot of foam to wrap the granite marble column closely. These methods ensure that the columns do not wear out.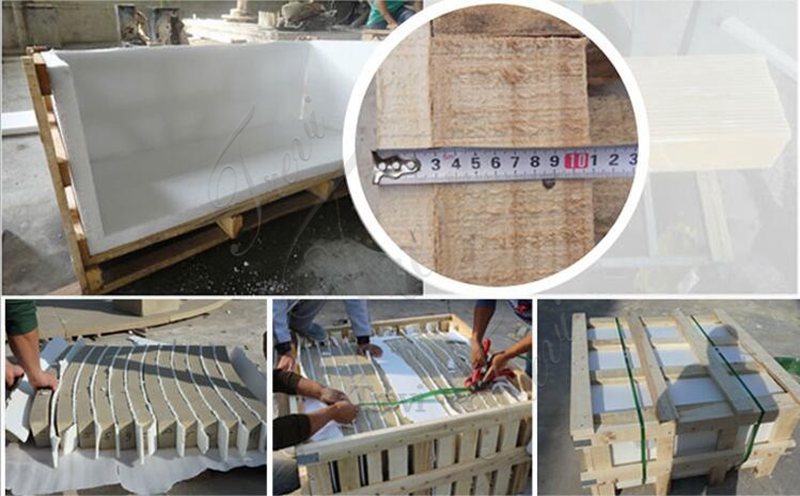 What can Trevi Do for You?
A: Trevi's service is all-around, our artists will fully understand the needs of customers, including, the granite marble column size and style. If customers need to carve some special decorations, Trevi will be sure to meet their requirements.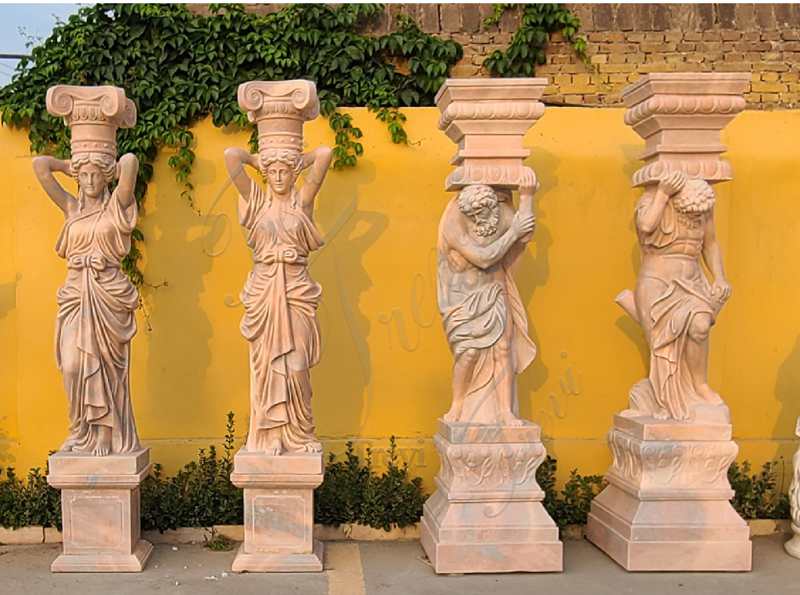 B: The artists in the Trevi factory are very good at carving. They are very strict in their choice of marble materials. Of course, they strive for perfect columns. The carving of this marble column is definitely craved by hand.

C: You are absolutely right to choose Trevi. Trevi will give you the most thoughtful service. Finally, if you want to decorate your house with columns, we can absolutely meet you, please contact us as soon as possible.
Products Related
---