Home »
Angel Headstone for Sale
---
Angel Headstone for Sale
---
Even in a more secular age, angel headstones remain a popular choice for family members when choosing a memorial for their loved one. This is because even if somebody may not be devoutly religious, they may still believe in a spiritual world in which angels are a guiding light.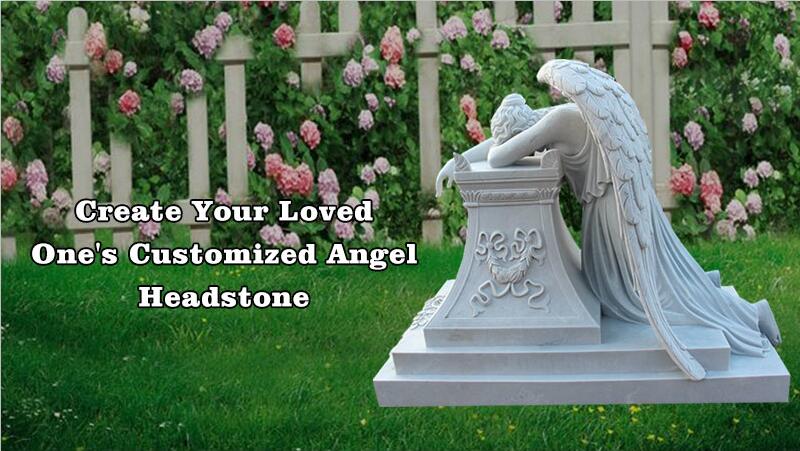 Beautifully sculptured angel headstones and gravestones serve as soothing and comforting memorials because angels are regarded as agents of God.
People usually opt for angel headstones, irrespective of their religious beliefs, in the hope that the angels will take care of their deceased loved ones.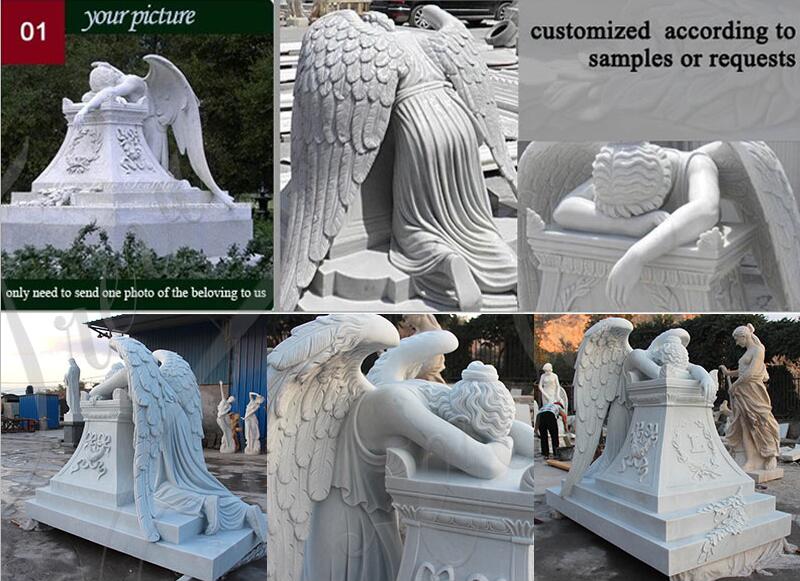 Most angel headstones also include symbols like praying hands, heart, roses, dragonflies, tear drop, clouds, sacred text, cross, and the same.

We understand that it is always hard to lose a loved one, and we hope that TREVI Headstones can make choosing the right memorial as easy as possible.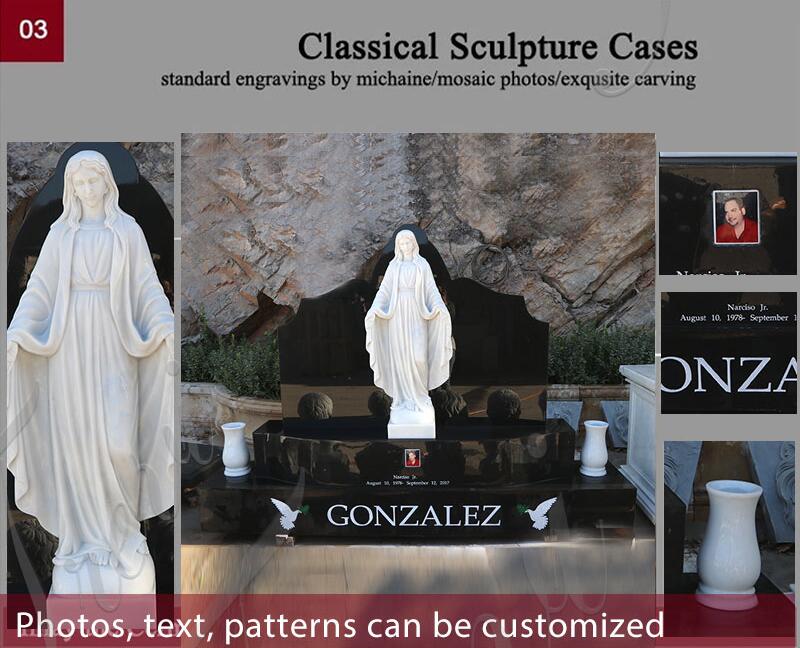 Many people look to design a angel headstones based on the requests of a loved one. However, some people work based off their own ideas or the ideas of others who were close to the deceased. Custom grave markers are a great way to pay tribute to a person.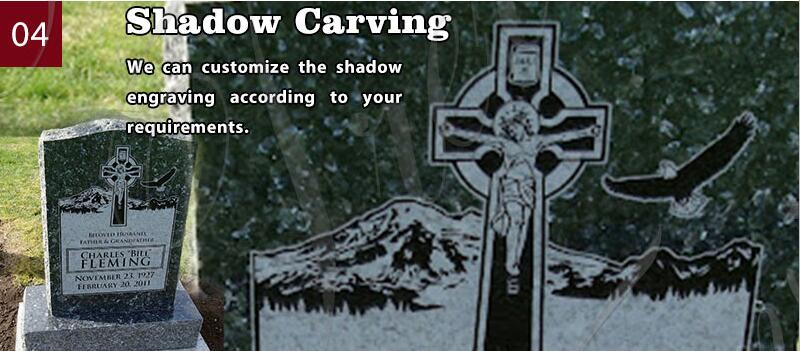 Rather than be part of the angel headstones, small ornamental angels can be used for you memorial instead. They can be ideal additions to kerb sets for example, or instead you may wish to have an image of an angel etched onto the material .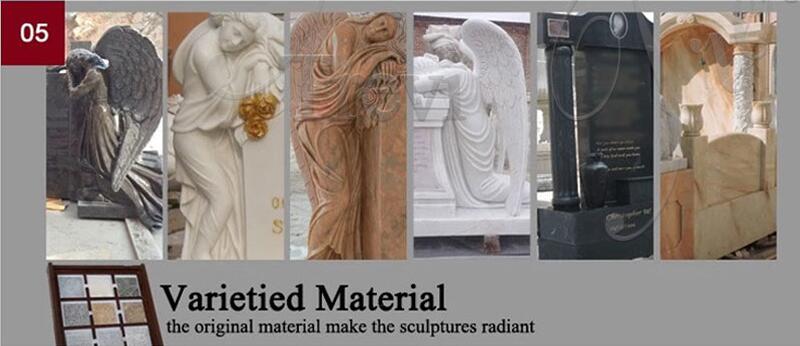 At TREVI Headstones it is our goal to provide you with the tools you need in order to create the perfect headstones for graves that honor your loved one.Our designer gives you the opportunity to continue your loved one's legacy and pass it on to future generations!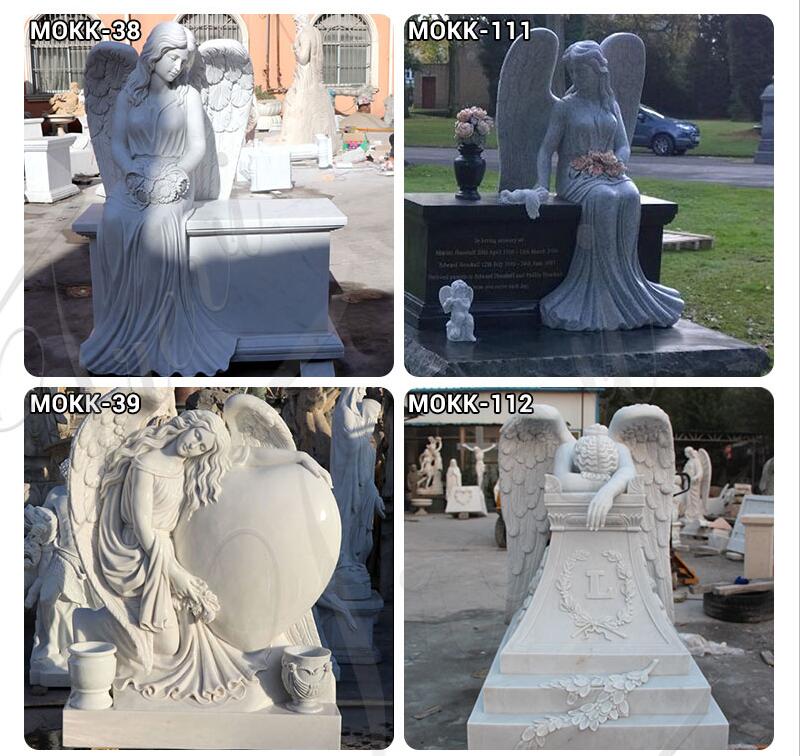 TREVI Monuments specializes in custom angel shaped monuments to mark a burial plot. Angels can symbolize strength, protection, faith, love, the connection between heaven and earth, renewal, and beauty. Usually, the position of the angel, or what is depicted alongside the angel, is what offers the most meaning to observers.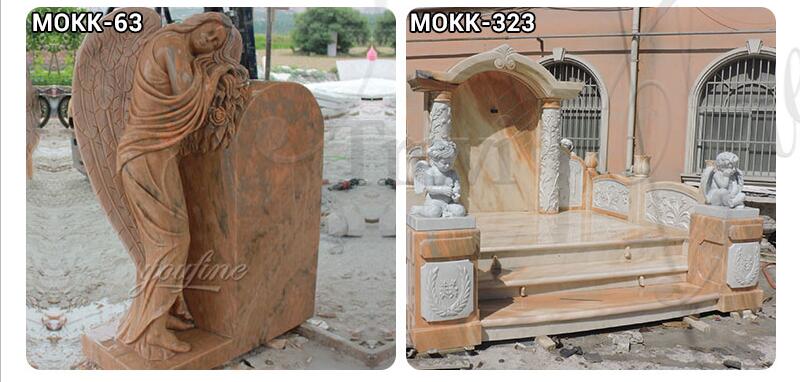 Our carved angel headstones are very detailed granite headstone memorials .The top piece of this monument is carved out of a solid block of stone.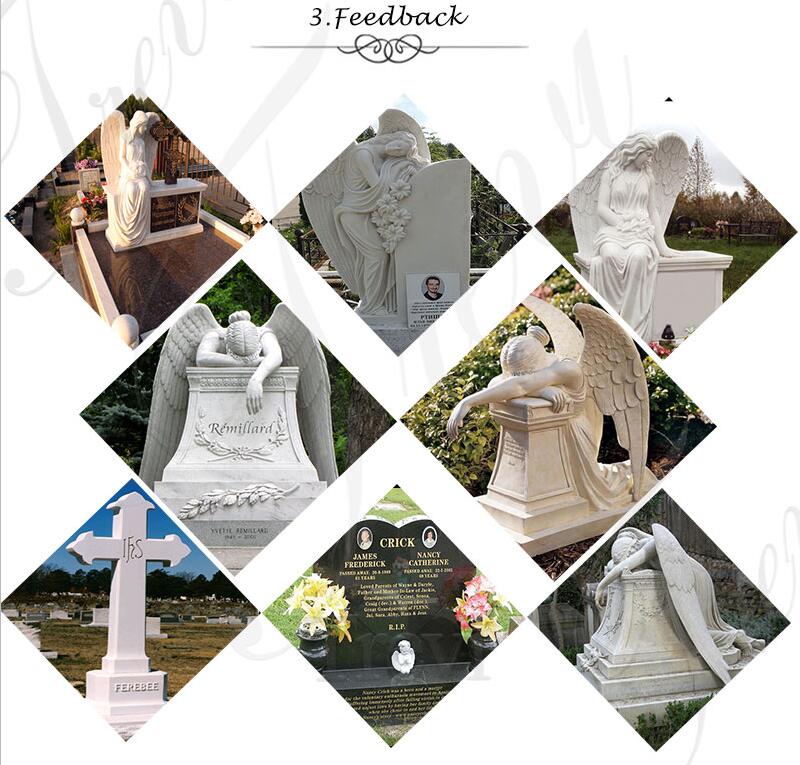 Our exclusive collection of Angel Headstones are each available in different colored granites. A short memorial verse has been added to each memorial to give you an idea of some of the various fonts and headstone inscriptions which can be engraved.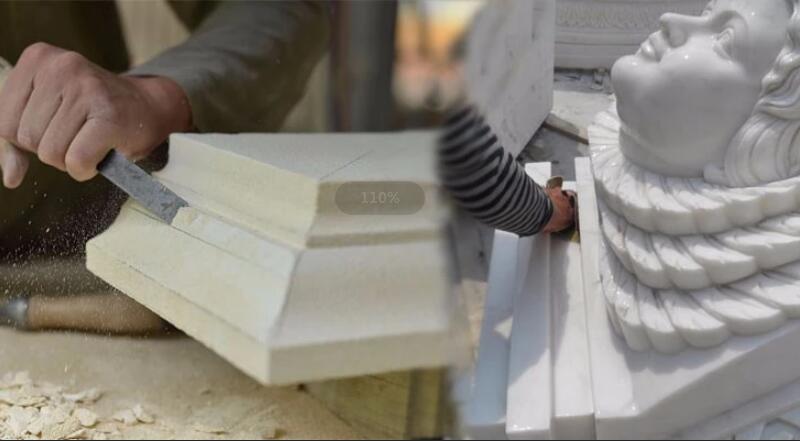 Hand-carved angels, etched angels in stone or angel memorial statues can be adapted to your memorial upon request. To receive a price for any of our angel headstones complete our headstone prices contact form shown below or call a member of our staff for more information.
So any requirement or question about angel headstones,please contact with us-TREVI SCULPTURE !
Products Related
---